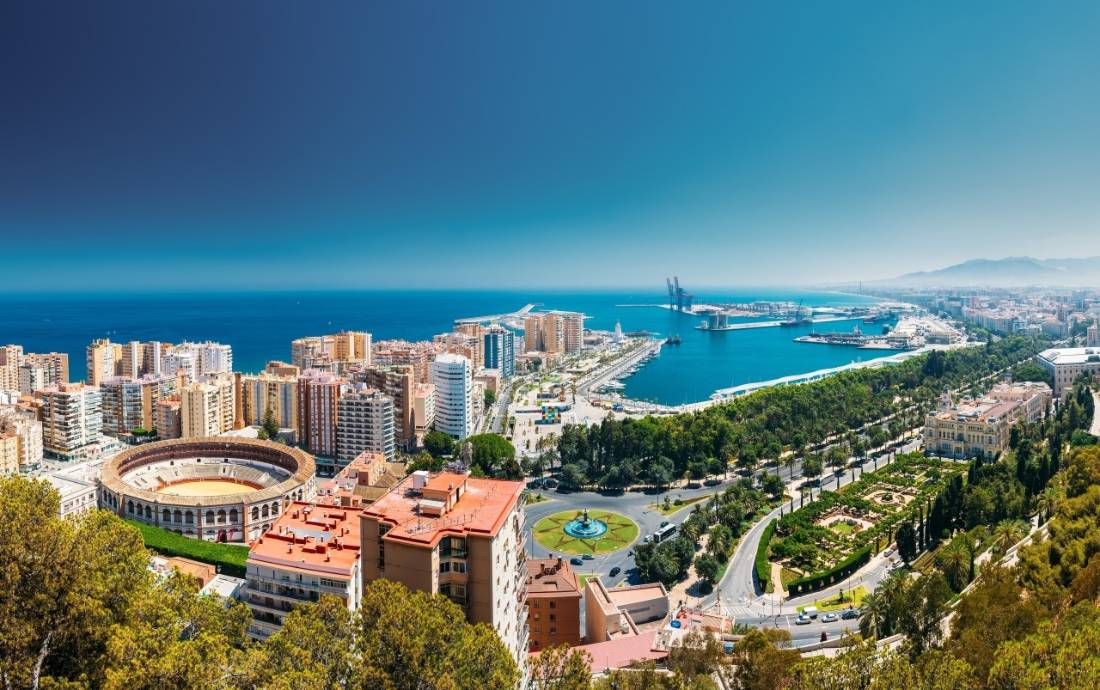 Malaga is Luring Tech Giants: The Emerging Silicon Valley of Europe
How the Sunny Costa del Sol Capital is Luring Tech Giants Like Google
Malaga is Luring Tech Giants – Malaga, historically known as a sun-soaked tourist haven, is swiftly making a name for itself as a burgeoning technological hub. Tech giants, including Google, are gravitating towards this Spanish city, shaping it into a central nexus for innovation in Spain and Europe.
The Allure of Malaga The New
Spanish Silicon Valley

Malaga's geographical location blesses it with one of the most pleasant climates in Europe, sporting an average annual temperature of 18°C and a generous 320 days of sunshine. Apart from the weather, its infrastructure is an attractive proposition for businesses. The international airport, the third largest in Spain, sees over 20 million passengers annually. Malaga is well-connected through its cruise port and high-speed train links to Madrid and the popularity of the Costa del Sol..
Further solidifying its appeal is the region's multicultural fabric, supported by 16 international schools catering to over 140 nationalities. Malaga boasts an unparalleled quality of life at a competitive cost, making it the ideal destination for both business and leisure.
Educational and Technological Bedrock
The University of Málaga (UMA) and Malaga TechPark (Parque Tecnológico de Andalucía – PTA), which have been operational for nearly three decades, are pivotal in drawing attention to the city. These institutions have developed a synergistic relationship, fostering a thriving network for technological transfer and diffusion. This collaboration encourages research and development, laying the groundwork for modernisation and innovation in Malaga by building and networking through technology development centre 's.
Malaga TechPark: A Haven for Innovation &
Technology Companies
The PTA has evolved into an emblem of Malaga's transformation. With over 620 companies and 20,000 employees, this technopolis is a beehive of knowledge, job creation, and investment. Predominantly featuring IT, engineering, consultancy, and advisory services, the park is poised to further expand with the addition of 105 accommodation units for co-living spaces by the end of 2022.
Multinationals like Google, Vodafone, Oracle, Accenture, and Huawei are just a few names in the growing list of companies that have chosen PTA for their headquarters and research centres. This influx of corporate giants has synergised with the local university's excellence, nurturing a large, sought-after pool of qualified professionals.
Google's Vote of Confidence For Malaga's
Innovation Hub
Malaga's tech scene received a momentous boost when Google unveiled a multi-million-euro investment in Spain, earmarking a significant portion for Malaga. The planned Centre of Excellence for Cybersecurity, to be situated at "Pier One" in the harbour, will serve as an educational and workshop centre on cybersecurity.
Hot on the heels of Google, Vodafone announced its European Centre for the Development of New technology sector in Malaga. The company cited Malaga's quality of life, talent pool, working conditions, transport, and government subsidies as deciding factors.
Local startups are also flourishing, with companies like Freepik, a stock image startup, outpacing competitors such as Shutterstock.
Malaga Eyes Expo 2027
With its application to host Expo 2027, under the theme "The Urban Era: towards the sustainable city," Malaga's ambitions are palpable. Hosting the Expo could generate an economic impact of approximately €3 billion and create over 30,000 jobs in the province.
The Property Boom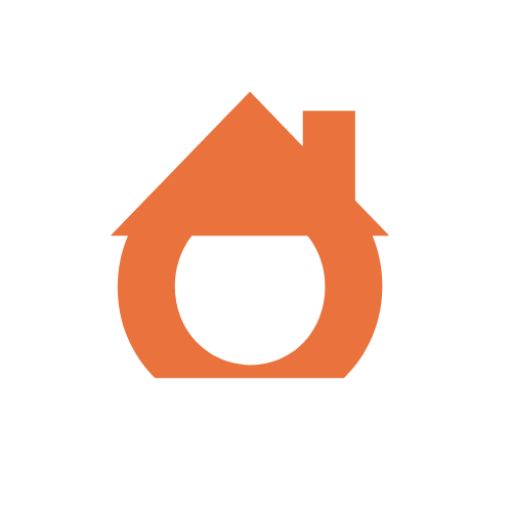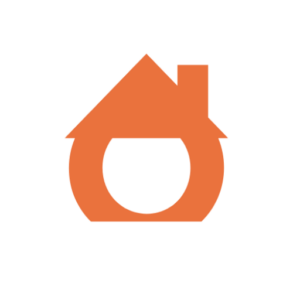 Malaga's ascent is also reflected in its real estate sector. Over 6,000 properties in the city centre are licensed for holiday rentals, with many investors capitalising on this surge by purchasing real estate for short-term holiday rentals and long-term capital gains.
With its perfect blend of climate, connectivity, education, and technological advancement, Malaga is steadily positioning itself on the global map as a major business and leisure destination. For investors, entrepreneurs, and technology enthusiasts alike, the message is clear: Keep an eye on Malaga.
1. What makes Malaga an attractive destination for tech giants?
Malaga's attractiveness for tech giants can be attributed to multiple factors. Firstly, its strategic geographic location acts as a gateway between Europe and Africa, enabling easy connectivity to both continents. The pleasant Mediterranean climate with an average temperature of 18°C and over 320 days of sunshine per year provides an inviting atmosphere.
This weather contributes to high productivity levels and fosters a work-life balance. Malaga's international airport and high-speed train connections further enhance its accessibility.
The city has a rich talent pool, supported by the University of Malaga and the presence of international schools, which creates a multicultural and skilled workforce. The Malaga TechPark acts as a magnet for innovation and research. Moreover, the local government has implemented favourable policies, including subsidies and tax incentives, to attract investment. The high quality of life, cultural heritage, and comparatively lower living costs compared to other European cities make Malaga an ideal location for both businesses and their employees.
2. How does Malaga's climate contribute to its appeal as a tech hub?
Malaga's climate is undoubtedly one of its most appealing features. The temperate Mediterranean climate, characterised by mild winters and warm summers, is conducive to a high quality of life. It is not just the pleasant weather that appeals; the abundance of natural beauty with beaches and landscapes contributes to a balanced lifestyle.
This combination leads to increased productivity and creativity among professionals. Companies recognise that a satisfied and motivated workforce is key to success. The abundance of natural light and conducive weather also plays a role in reducing energy consumption, making operations more sustainable and environmentally friendly.
3. What is the Malaga TechPark (PTA) and how has it contributed to the city's growth as a technological hub?
Malaga TechPark, also known as Parque Tecnológico de Andalucía (PTA), is a cutting-edge science and technology sector that has been instrumental in Malaga's growth as a tech hub. The PTA serves as an ecosystem where innovation, research, and development thrive. With over 620 companies employing around 20,000 people, the park acts as a melting pot for knowledge generation and technology transfer.
The park not only houses large multinational corporations but also nurtures startups and SMEs, providing them with the necessary infrastructure and support. It has also built strong ties with the University of Malaga, which ensures a steady stream of skilled graduates. The PTA has been a focal point in branding Malaga as a technopolis, attracting further investments and establishing the city as a powerhouse in the tech industry.
4. Which major international companies have established their presence in Malaga?
Malaga has become home to numerous international companies that span various sectors such as technology, telecommunications, and consulting. Companies like Google, Oracle, Vodafone, Accenture, Orange, Huawei, PwC, and Avatel Telecom are some examples of the heavyweights that have established their presence in Malaga.
These companies are not only opening offices but are also investing in research and development centres, which are instrumental in driving innovation. Their presence brings in economic investment, creates jobs, and puts Malaga on the global map as a destination for technological excellence.
5. What is Google's investment in Malaga, and what are its implications for the city's tech ecosystem?
Google has made a significant investment in Malaga as part of its broader investment in Spain's digital transformation. One of the flagship projects is the establishment of a Centre of Excellence for Cybersecurity. This centre, located in Malaga's harbour area, will be a hub for training and workshops on cybersecurity.
The investment by a global tech giant like Google validates Malaga's potential as a tech hub and brings international attention. It's likely to attract other companies and investments to the city. Additionally, it will create employment opportunities, particularly in the cybersecurity domain, and foster an environment of innovation and learning. Moreover, collaborations between Google and local institutions can lead to knowledge sharing and capacity building.
Embrace the Future with Property in Malaga
As the horizon of Malaga continues to be adorned with the promise of growth, innovation, and prosperity, the time has never been more ripe to secure your foothold in this flourishing city. At Property in Malaga, we understand the pulse of this vibrant metropolis and are dedicated to helping you navigate the myriad of opportunities it offers around spain's costa del sol.
Our curated selection of commercial properties – be it sleek office spaces, innovative co-working hubs, or retail locations – are poised to meet the diverse needs of businesses looking to tap into Malaga's burgeoning tech industry, tourism sector, or the rich cultural tapestry.
What sets us apart is our unwavering commitment to your vision. Whether you are an entrepreneur, an established business, or an investor, our expert team is at your service to ensure a seamless and rewarding property experience.
Furthermore, our deep roots in the local community and extensive knowledge of Malaga's commercial real estate landscape enable us to offer you insights and opportunities that are often elusive. We take pride in our tailored approach, aligning your aspirations with the right property.
Malaga's future is a symphony of technology, culture, and enterprise. With Property in Malaga by your side, you're not just acquiring a property; you're becoming a part of a legacy in the making.