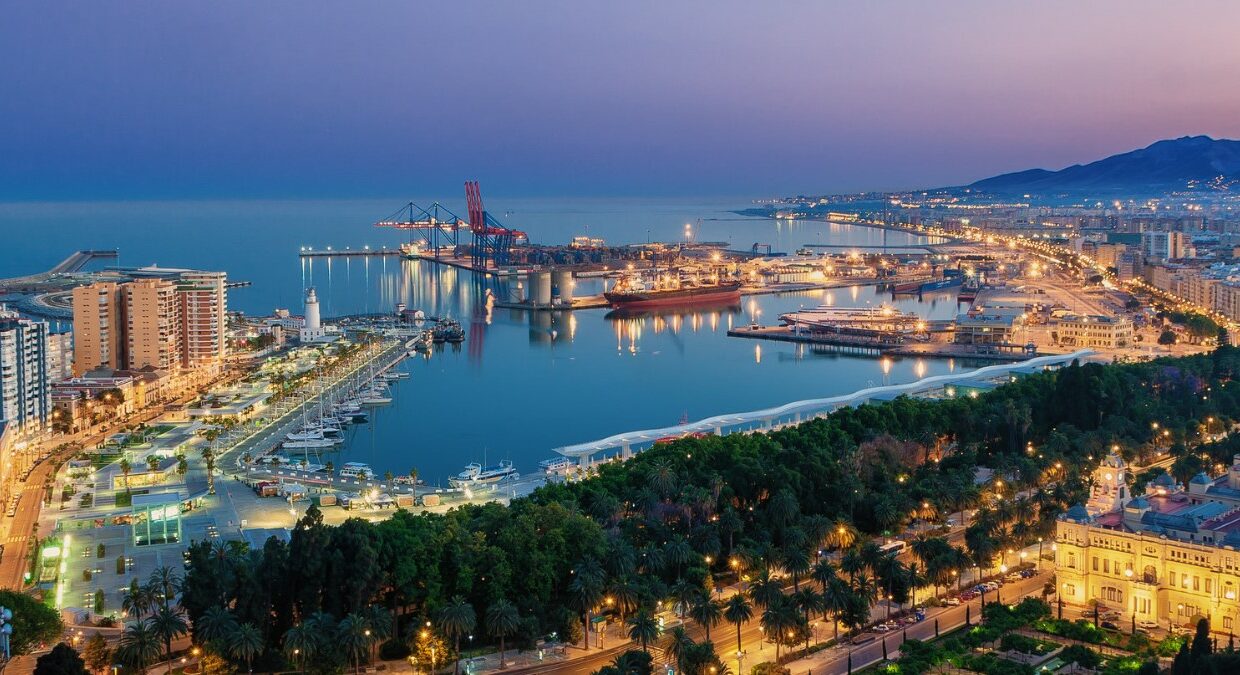 Malaga: The Sun-Soaked Cultural Capital of Costa del Sol
Malaga Spain | The Sun-Soaked Cultural Capital of Costa del Sol
The ultimate guide to Malaga and places to visit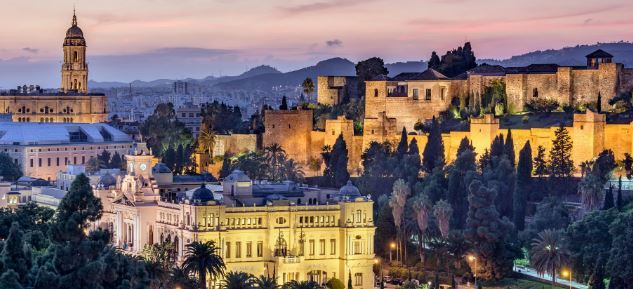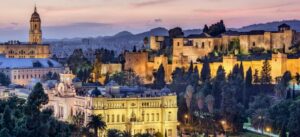 Steeped in over two millennia of history, Málaga is one of the oldest Mediterranean seaports and a radiant gem along the Costa del Sol. The city, brimming with cultural attractions, stunning landscapes, balmy weather, and pristine beaches, is a testament to a vibrant past that melds seamlessly with its present.
Every corner of Málaga reveals the depth of its heritage, ranging from the ruins of a Roman theatre and a medieval Moorish castle erected atop a Phoenician lighthouse to the 13th-century Alcazaba and a grand Baroque cathedral. Tropical vegetation flourishes amidst the cityscape, while palm trees line the seafront promenades, further enhancing Málaga's picturesque appeal.
The city's old-world charm is palpable as you explore its historic centre, a labyrinth of narrow cobblestone streets interspersed with quaint squares, boutique stores, outdoor cafés, and tapas restaurants. The harbour, boasting vast open spaces, beckons visitors for a leisurely walk and a culinary feast with a panoramic sea view.
Málaga is a treasure trove of sightseeing opportunities, making it a prime stopover for cruise ships. On any given summer day, it's typical to spot multiple vessels anchoring in the port.
Yet, Málaga's allure goes beyond its 16 sun-kissed beaches. As the birthplace of Pablo Picasso, the city has recently undergone a cultural renaissance, ushering in an array of museums catering to diverse tastes. Neighbourhoods like Soho embody the cutting-edge, whereas areas like the port reflect the city's ongoing modern transformation, all the while preserving monuments that speak of centuries of history.
Once overshadowed by Andalusia's capital, Seville, Málaga now shines brightly on its own merit. Its intriguing mix of quirky shops and museums, pedestrian-friendly downtown, innovative dining scene, and stylish accommodations — many featuring rooftop terraces with trendy bars, pools, and mesmerizing views — offers a unique charm. The leisure complex Muelle Uno and the bohemian district SOHO further add to the city's allure.
The 2003 inauguration of the Picasso Museum marked a turning point in Málaga's cultural evolution. The city is now a magnet for visitors drawn to its extensive transport network, world-class cuisine, and fascinating monuments from diverse eras, all packaged in an authentic Andalusian atmosphere.
As one of the most visited coastal cities in Andalusia, Spain, Málaga has gained fame for its harbour, beautiful beaches, rich culture, and gastronomical delights. It's a top pick for summer travellers, with the warmer months drawing large crowds.
Málaga's unique combination of sea, culture, history, and an invigorating atmosphere make it a city full of passion, deserving of exploration. If you're considering a visit, prepare yourself for an immersive journey into the heart of local culture. After all, if every pretty village, beautiful village and everyone says that Málaga is prettier than ever, there must be a grain of truth in it.
Planning Your Málaga Experience
Visit the beautiful beaches or immerse yourself in culture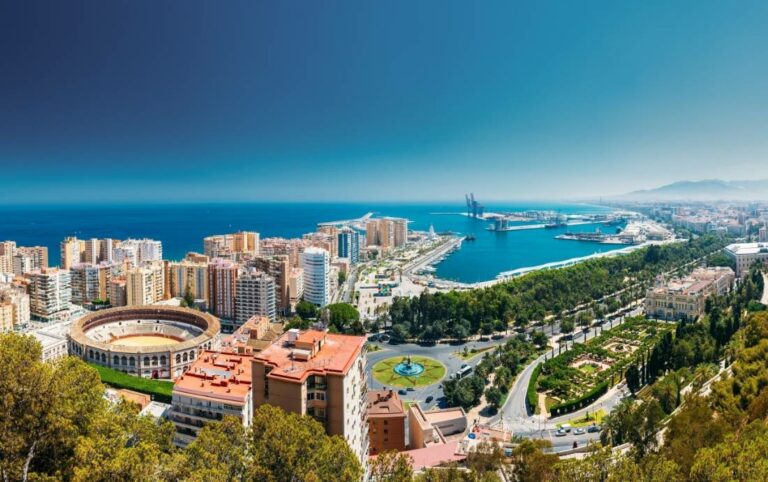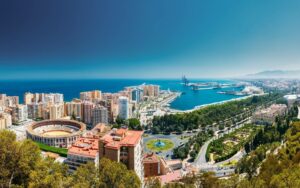 The beauty of Málaga can be attributed to the city's vibrant spirit and the diverse experiences it offers. Planning a visit to this Andalusian haven requires a blend of curiosity and openness to its unique rhythm.
The Beach Life: Málaga's coast is adorned with more than a dozen sandy beaches, each unique and inviting. Whether it's a leisurely day under the sun or a thrilling water sports session, the city's coastline offers something for everyone. The best beaches here can get crowded during the hotter months, but that's part of Málaga's vibrant summer scene.
Cultural Immersion: The city's cultural offerings have transformed in recent years, adding contemporary hues to Málaga's historic canvas. The Picasso Museum is a must-visit for art enthusiasts. Ever since its opening in 2003, the museum has been a pivot for the city's cultural rebirth, featuring the iconic works of Pablo Picasso, Málaga's illustrious son.
The city caters to diverse interests with its numerous museums, showcasing everything from cars and glass to wine and contemporary art. Málaga's SOHO district, known for its graffiti, street art, galleries, and avant-garde atmosphere, adds an extra layer to the city's cultural depth.
Gastronomic Adventure: As with most Spanish cities, Málaga is a haven for foodies. From bustling tapas bars serving traditional Andalusian dishes to gourmet restaurants offering modern interpretations, there's a culinary discovery around every corner. Seafood is a staple here, with beachside chiringuitos (beach bars) grilling up fresh catches daily.
Monumental Attractions: Málaga's historical sites span multiple eras, from ancient Roman theatres to Moorish castles. A visit to the Alcazaba fortress is a journey back to the 11th century, while the Baroque-style Cathedral is an architectural marvel. The Castle of Gibralfaro, perched high on a hill, offers breathtaking views of the whole city, and the sea.
Vibrant Neighbourhoods: Málaga's neighbourhoods, each with its unique charm, are worth exploring. The revamped port area, for instance, mixes the old with the new, with trendy shops and restaurants set alongside historic buildings. Similarly, the historic centre blends tradition and modernity, with boutiques, cafes, and tapas bars nestled amidst narrow, cobblestoned streets.
Málaga is more than just a city; it's an emotion. A mix of cultures, flavours, sights, and experiences, it's the epitome of Andalusian charm and modern sophistication. Whether you're visiting on a cruise, planning a weekend getaway, or are just curious travellers exploring the Costa del Sol, you'll find Málaga an intriguing and delightful destination. So come, explore, and be part of the city's enchanting narrative. As they say, Málaga is indeed prettier than ever.
Beautiful towns in Málaga
Malaga has some of the most beautiful villages on earth
Ronda: The Cliffside Wonder of Málaga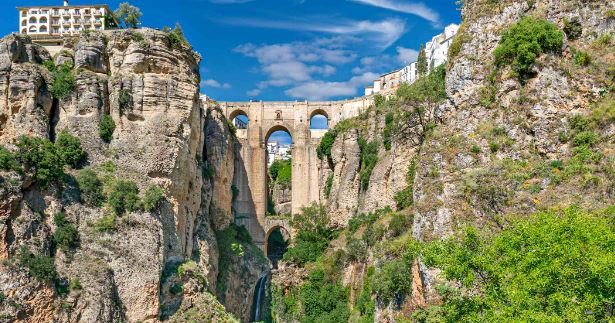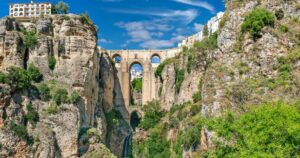 Nestled in the mountains of Andalusia, a short drive away from the hustle and bustle of Málaga, lies the city of Ronda. This breathtaking city is a scenic marvel that captures the essence and timeless character of old-world Spain, with picturesque villages perched on a dramatic escarpment and brimming with romantic allure.
Ronda, one of Spain's oldest cities, is known for its rich history and enchanting beauty. Its striking location on the edge of a precipice sets the stage for some of the most spectacular views in the region, offering a unique fusion of natural beauty and human ingenuity.
The Puente Nuevo Bridge: The iconic Puente Nuevo, or "New Bridge," is Ronda's most recognized landmark, spanning the deep El Tajo gorge that splits the city into the old Moorish town and the newer, post-16th-century part of the city. This engineering marvel, completed in 1793 after four decades of construction, offers awe-inspiring views of the surrounding landscapes and the rushing Guadalevín River below.
Historical Marvels: The Palacio de Mondragón is a must-visit for history enthusiasts. This palace-turned-museum was once the residence of a Moorish ruler and provides fascinating insights into Ronda's past. Don't miss the Arab Baths, one of Spain's best-preserved hammams from the Moorish period.
Bullfighting Heritage: Ronda is known as the birthplace of modern bullfighting, and the Real Maestranza bullring is a testament to this legacy. This 18th-century bullring, one of the oldest and most picturesque in Spain, houses a museum that narrates the history of this controversial yet culturally significant sport.
Natural Wonders: Ronda's natural surroundings are as mesmerizing as its historical landmarks. The Sierra de las Nieves National Park, a short drive from Ronda, offers spectacular hiking and bird-watching opportunities. Further afield, the Cueva del Gato cave system awaits exploration for those seeking an adrenaline rush.
Culinary Delights: Andalusian cuisine is an integral part of Ronda's charm. From mouth-watering tapas to hearty stews, local dishes reflect the city's cultural heritage. A visit to one of the local wineries for a tour and tasting session is a wonderful way to experience Ronda's emerging wine scene.
Ronda is a captivating blend of history, culture, and natural beauty, making it a worthwhile detour on your Andalusian journey. This cliffside city leaves visitors spellbound with its dramatic landscapes, monumental attractions, and a sense of serenity that pervades its cobbled streets and whitewashed buildings. Ronda is not just a destination—it's an experience, one that perfectly complements the vibrancy of Málaga and enriches your overall Costa del Sol visit.
Nerja: Málaga's Coastal Jewel on the Costa del Sol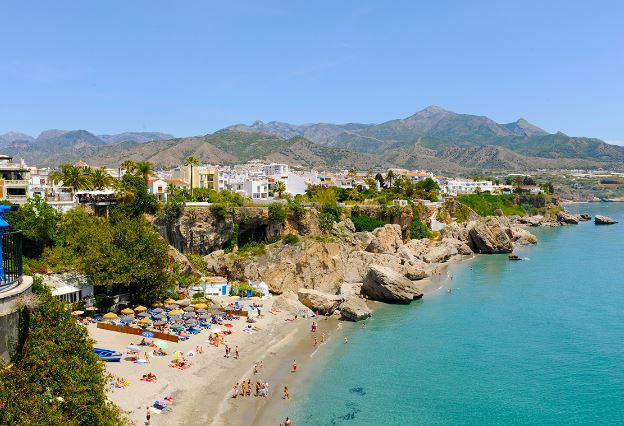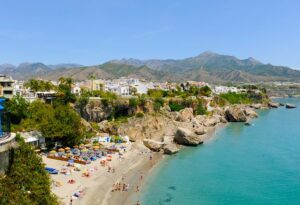 Framed by the rugged Sierra Almijara mountains and the sparkling Mediterranean Sea, Nerja is a picturesque town in the province of Málaga, nestled along the coast of the famed Costa del Sol. This captivating coastal enclave combines traditional charm with stunning natural beauty, offering a tranquil retreat from the bustling city life of Málaga.
The Balcony of Europe: The Balcony of Europe, or "Balcón de Europa," is Nerja's signature landmark. Once a fortress, this spectacular viewpoint stands on a rocky promontory jutting out into the sea, offering panoramic views of the Mediterranean and the rugged coastline.
Beach Bliss: Nerja's coastline is dotted with numerous beaches and hidden coves, offering a perfect setting for sunbathing, swimming, and water sports. The most famous among them is Burriana Beach, with its golden sand, crystal clear waters, and lively promenade filled with restaurants and shops.
The Nerja Caves: One of Nerja's most astonishing attractions is the Cueva de Nerja, a series of ancient caves discovered in the 1950s. These caverns, with their massive stalactites and stalagmites, are a sight to behold. The largest cavern has been converted into a concert hall, where performances are held during the annual Nerja Cave Festival.
Historic Charm: Nerja's old quarter, with its narrow, winding streets and whitewashed houses, exudes traditional Andalusian charm. Visit the 17th-century El Salvador Church, built in Baroque-Mudejar style, and wander around to discover quaint shops, tapas bars, and traditional restaurants.
Hiking Trails: The surrounding Sierra Almijara offers a plethora of hiking trails for nature lovers. Among the popular ones is the trail to the picturesque fishing village of Frigiliana, offering stunning views of the most beautiful villages around, the mountains and the sea.
Culinary Delights: Like the rest of Andalusia, Nerja offers a fantastic culinary scene. From freshly caught seafood served at beachfront chiringuitos to traditional tapas in the town's bustling bars, the local gastronomy is a delight for food lovers.
A visit to Nerja is a refreshing dip into traditional Spain, where time seems to slow down, and the beauty of nature takes centre stage. This coastal haven, with its charming ambience, stunning landscapes, and relaxed pace of life, offers a stark contrast to the energetic city life of Málaga and is a must-visit for anyone exploring the Costa del Sol. Whether you seek tranquillity, adventure, culture, or culinary delights, Nerja has something to offer every traveller.
Frigiliana: An Andalusian Gem in the Hills of Málaga
If the Costa del Sol were a magnificent painting, Frigiliana would undoubtedly be one of its ten most beautiful villages with captiv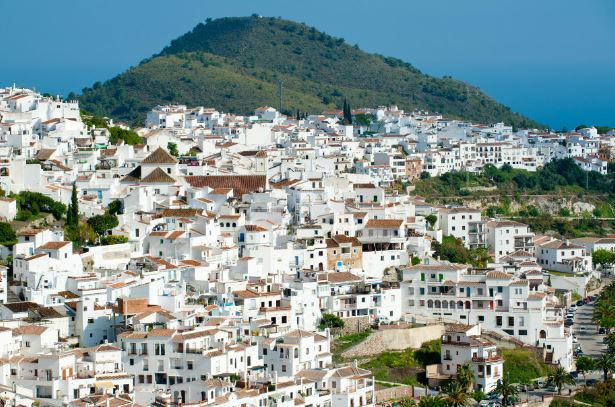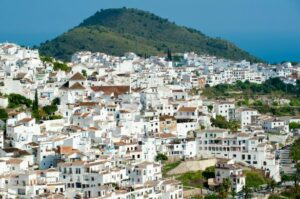 ating brushstrokes. Nestled in the rolling hills of the province of Málaga, just a short distance away from the coastal town of Nerja, Frigiliana is a charming and beautiful village, that encapsulates the spirit of traditional Andalusia in its purest form.
A Moorish Legacy: Frigiliana is a lovely village best known for its well-preserved Moorish old quarter, a labyrinth of narrow, winding cobblestone streets lined with whitewashed houses adorned with colourful flower pots. The architectural charm of this area, known as the Barribarto, is a poignant reminder of the village centre's rich history, earning it the distinction of being one of the most beautiful villages in Spain.
The Historical Centre: As you stroll through the nearby streets of Frigiliana, the former village centre's historical centre presents a fascinating mix of old and new. Here, you can visit the Church of San Antonio de Padua, a 17th-century church built on the site of a former mosque, and the Renaissance-style Palace of the Counts of Frigiliana, also known as El Ingenio, which now houses a sugar cane honey factory – the only one remaining in Europe.
Hiking and Nature: The village's location on the edge of the Sierra Almijara and Tejeda Nature Reserve makes it a paradise for nature lovers and hiking enthusiasts. There are several trails, offering stunning views of villages, surrounding mountains, the Mediterranean Sea, and, on clear days, even the Moroccan coastline.
Local Festivals: Frigiliana's cultural calendar is marked by numerous festivals celebrated with great enthusiasm. Notable among them is the Festival of the Three Cultures, which commemorates the small village that's Christian, Jewish, and Moorish heritage with music, food, and a lively medieval market.
Culinary Treasures: The gastronomy of Frigiliana reflects its rich cultural heritage. Don't miss out on sampling local dishes like choto (kid goat stew), migas, and honeyed eggplant, as well as the sweet wine and sugar cane honey the region is known for.
Artisanal Crafts: Frigiliana is also a hub for local artisans. The beautiful village itself is dotted with little shops where you can find handcrafted ceramics, textiles, and other traditional crafts. These make for wonderful souvenirs to remember your visit to this charming and picturesque village by.
A visit to Frigiliana is akin to stepping into a beautifully illustrated history book, where each street, each house, and each corner tells a story of its diverse cultural past. This quaint Andalusian village, with its stunning landscapes, historical allure, and tranquil atmosphere, offers a refreshing contrast to the vivacious coastal charm of Málaga and is an unmissable stop on any Costa del Sol itinerary.
Marbella: Málaga's Glittering Crown Jewel on the Costa del Sol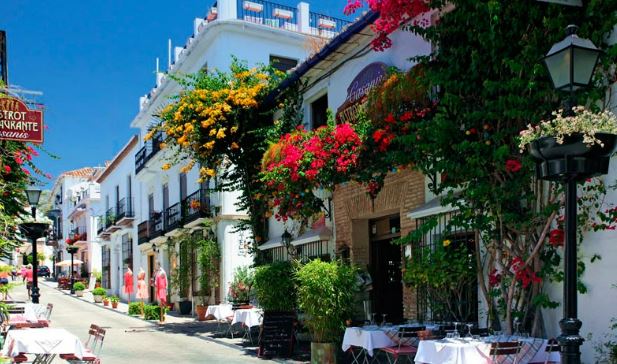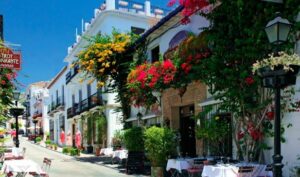 Known for its glamorous lifestyle, beautiful beaches, and historic old town, Marbella is one of the most popular destinations on the Costa del Sol coast. Located in the province of Málaga, Marbella seamlessly blends the charm of traditional Andalusia with the allure of a modern seaside resort, making it a must-visit location for travellers of all types.
Luxurious Beach Life: Marbella is famous for its 27 km coastline dotted with beautiful sandy beaches, clear blue waters, and the iconic palm-lined promenade. The beaches cater to all, with family-friendly spots, water sports activities, and exclusive beach clubs that offer private cabanas, upscale dining, and often, live music.
Puerto Banús: This world-renowned marina and shopping complex is the epitome of luxury. Lined with high-end boutiques, exquisite restaurants, and vibrant nightclubs, Puerto Banús is a playground for the rich and famous. It's not uncommon to see luxury yachts moored in the marina and expensive cars driving through the streets.
Historic Old Town: Away from the beach, the charming old town, or "Casco Antiguo," is a maze of narrow, winding streets lined with whitewashed houses. Explore Plaza de los Naranjos, a beautiful square filled with orange trees and surrounded by cafes, restaurants, and the 16th-century Town Hall.
Golf Paradise: Known as "Costa del Golf," Marbella is home to numerous world-class golf courses, making it a golfer's paradise. Whether you're a seasoned pro or a beginner, the golf courses in Marbella offer an unforgettable experience with stunning views.
Culinary Scene: Marbella's culinary scene is as diverse as it is exquisite. From traditional tapas bars in the old town to Michelin-starred restaurants offering gourmet cuisine, there's something for every palate. Don't miss the freshly caught seafood served in the beachfront "chiringuitos."
Art and Culture: Marbella also offers a vibrant cultural scene. The town has numerous art galleries independent shops, museums, and the Marbella Theatre for those looking to enjoy a dose of culture. Throughout the year, the city hosts various festivals and events, such as the Marbella International Film Festival and the Starlite Festival.
Marbella truly offers the best of both worlds – the allure of a luxurious Mediterranean resort combined with the charm of traditional Andalusia. Whether you're looking to soak up the sun on a beach, indulge in retail therapy at high-end boutiques, tee off on a lush golf course, or immerse yourself in local history and culture, Marbella is a destination that promises to enchant, entertain and enthral.
Estepona: The Garden of the Costa del Sol in Málaga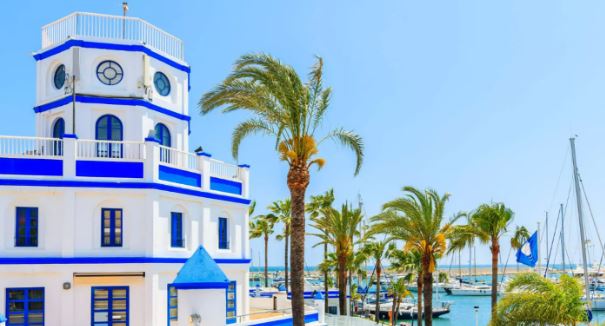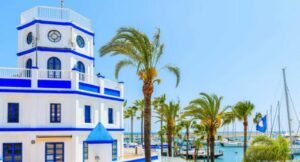 Nestled between the Sierra Bermeja mountains and the Mediterranean Sea, Estepona is a vibrant town in the province of Málaga, renowned for its well-preserved Andalusian essence. This charming town on the Costa del Sol seamlessly blends traditional character with modern facilities, making it a must-visit destination for those seeking a slice of authentic Spanish life.
Traditional Old Town: Estepona's old town is a riot of colour, with streets filled with houses adorned with vibrant flowerpots and murals. As you meander through the narrow cobblestone alleys, you'll come across Plaza de las Flores, a lively square surrounded by cafes and shops.
Beachside Splendour: Estepona boasts over 20 kilometres of coastline, with a plethora of beaches for visitors to enjoy. Playa de la Rada, the town's main beach, is known for its golden sands, crystal clear waters, and bustling beachfront promenade that hosts a variety of restaurants and bars.
Orchidarium and Botanic Garden: One of Estepona's highlights is its Orchidarium and Botanic Garden. Housing over 4,000 plant species and the largest collection of orchids in Europe, the garden provides an enchanting escape within the city. The architectural design of the space, featuring a waterfall and three glass domes, is a sight to behold in itself.
Marina and Port: The bustling port and marina area is a lively spot to enjoy fresh seafood, shop at the Sunday market, or just enjoy a leisurely stroll. The marina also offers boat trips, fishing excursions, and dolphin-watching tours.
Golfing Haven: Like many towns on the Costa del Sol, Estepona is a golfer's paradise, with several high-quality golf courses to choose from. Estepona Golf, Atalaya Golf & Country Club, and the luxurious El Paraiso Golf Club are just a few examples.
Culinary Delights: Estepona's gastronomy scene offers a mix of traditional Andalusian cuisine and international dishes. The town is famous for its "pescaíto frito" (fried fish) and other seafood delicacies, typically enjoyed in the beachfront "chiringuitos."
Estepona retains a genuine charm often lost in other Costa del Sol towns. It's a place where traditional Spanish culture thrives amidst the amenities of a modern resort town. With its beautifully maintained old town, stunning beaches, lush gardens, the most beautiful villages around, and engaging attractions, Estepona is a jewel in Málaga's crown, offering visitors an authentic taste of Andalusian life.
Mijas: The White-Washed Wonderland of Málaga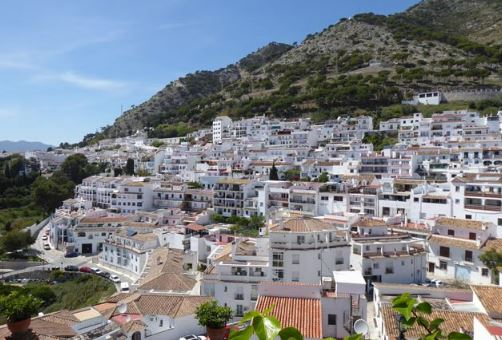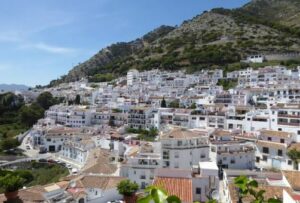 Perched high up in the mountains, overlooking the glistening Mediterranean Sea, Mijas is one of the five most romantic street picturesque towns in the province of Málaga. Known for its charming, white-washed buildings, narrow cobblestone streets, and stunning sea views, Mijas is a radiant display of traditional Andalusian life.
Charming Old Town: Mijas Pueblo, the old part of town, is a traditional Andalusian "white village." Explore its narrow streets lined with white houses adorned with vibrant flowerpots, and you'll discover hidden gems around every corner – charming squares, historic churches, and small artisan shops.
Spectacular Views: Thanks to its elevated location, Mijas offers breathtaking views of the Costa del Sol. The town's strategically placed viewpoints, such as the Mirador de la Peña, offer panoramic vistas of the Azure Mediterranean and the surrounding landscape.
Donkey Taxis: One of Mijas' most unique attractions is its famous "Burro-Taxis" or Donkey Taxis. These charming rides offer a unique way to explore the town and are a hit among visitors.
Cultural Highlights: Mijas is rich in culture and tradition. Visit the bullring, built in 1900, which is unique for its oval shape. Discover local history at the Mijas Museum or appreciate miniature art pieces at the Mijas Miniatures Museum (Carromato de Mijas).
Natural Attractions: Mijas is a gateway to nature, with the Sierra de Mijas mountains offering ample opportunities for hiking and mountain biking. There are numerous trails, each offering a unique perspective of the area's stunning natural beauty.
Golfing Paradise: Mijas is also a fantastic destination for golf enthusiasts. The area is home to several world-class golf courses, each offering a unique golfing experience with stunning views.
Gastronomy: Mijas offers a delectable range of Andalusian cuisine. Seafood is a must-try, with the Costa del Sol's fresh produce featuring heavily on local menus. The town's charming restaurants and tapas bars offer a delightful gastronomic journey.
With its fusion of traditional charm, cultural attractions, natural beauty, and modern amenities, Mijas is a captivating destination that embodies the essence of the Costa del Sol. Whether you're a history buff, an adventure enthusiast, a foodie, or simply seeking a relaxing getaway, Mijas promises an unforgettable experience.
Places in Malag to Visit
Take a trip around some of the amazing places in Malaga
Málaga's Alcazaba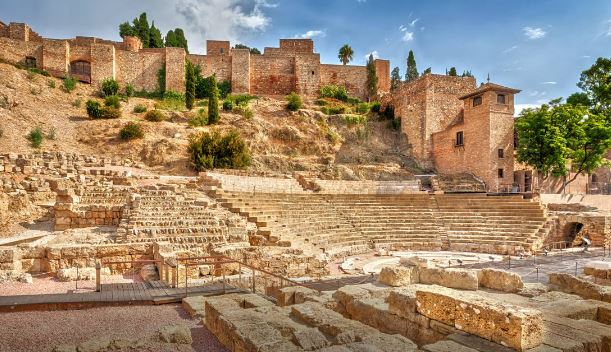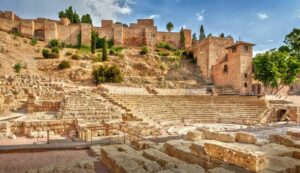 Once the bastion of the historic Kingdom of Granada, Málaga's Alcazaba is a testament to the city's rich Moorish past. This formidable fortress, constructed in the 11th century atop a Roman fortification, saw its most significant refurbishments in the 13th century. It served as the governing seat of the city's Muslim rulers for several centuries.
Strategically positioned on Mount Gibralfaro, the castle was originally engineered with a triple line of defensive walls and a network of over 110 primary towers, along with numerous smaller ones. Visitors today can still observe surviving elements such as the Torre de la Vela, Arco de Cristo, and the imposing Torre del Homenaje.
Málaga's Alcazaba is an exquisite specimen of Nasrid period Islamic architecture, boasting intricate decorative features and stunning surroundings. The castle is renowned for its cascading terraced gardens, adorned with tranquil fountains and decorative ponds. Certain outdoor viewing spots also offer sweeping views of the sea.
It's important to note that the Alcazaba's entrance is situated at the lower end of the palace. Visitors eager to explore the upper reaches, where many of the attractions are located, should brace themselves for a moderately strenuous ascent, involving cobblestone paths and stairways.
The Alcazaba welcomes visitors every day throughout the year. On Sundays, both entry and guided tours are offered free of charge.
Location: Calle Alcazabilla 2, Málaga
Málaga Cathedral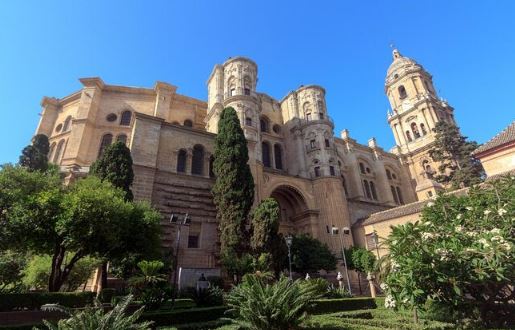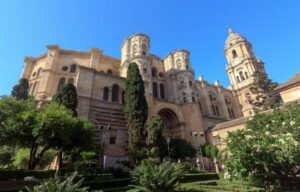 Dominating Málaga's Old Town and accessible from Plaza de la Marina via Calle Molina Lario, the Málaga Cathedral, formally known as Santa Iglesia Catedral Basílica de la Encarnación de Málaga, stands as a shining example of Spain's rich historical tapestry. Constructed in the 15th century, the cathedral replaced the city's Grand Mosque and is heralded as a precious artefact of the Spanish Renaissance. Its architectural grandeur is further accentuated by Baroque additions from the 17th and 18th centuries.
Inside, visitors are awestruck by the cathedral's harmonious layout and expansive interior. Of note is the Capilla del Rosario, the third chapel in the south aisle, home to a painting of the Virgin with Saints by Alonso Cano.
The Capilla de los Reyes, the first choir chapel on the right, and the left-hand wall display Pedro de Mena's kneeling figures of the Catholic Monarchs. This chapel also houses a statuette of the Virgin that Ferdinand and Isabella carried during their military expeditions.
The Capilla Mayor's modern altar showcases Passion scenes from 1580, while the Choir is remarkable for its finely carved 17th-century stalls. The 40 wooden statues of saints here were crafted by Pedro de Mena and José Micael Alfaro.
The exterior of the cathedral, however, tells a tale of unfinished ambitions. Planned as a dual-towered edifice, the cathedral's design could not be fully realized due to financial constraints, and only the 86-meter-high North Tower was completed. This led the locals to affectionately dub the cathedral "La Manquita," or "The One-Armed Woman."
For an unforgettable view of Málaga and its bustling harbour-side, opt for a guided tour of the cathedral's 50-meter-high rooftop. Equipped with pathways, safety rails, and a viewing platform, the rooftop is accessible via a 200-step spiral staircase in the North Tower and is recommended only for those in good physical condition.
Location: Calle Molina Lario 9, Málaga
The Old Town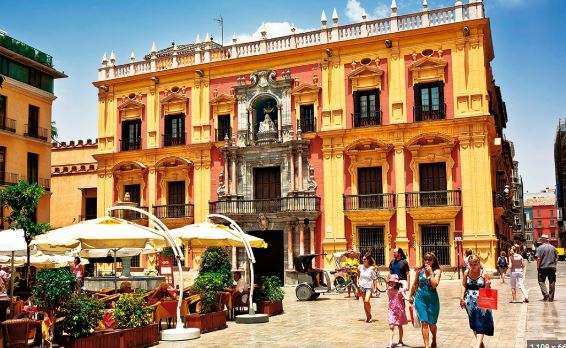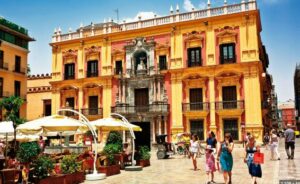 The Málaga Cathedral is encircled by the captivating Old Town, a maze of pedestrian-friendly streets and tranquil squares that hark back to the medieval era. The charismatic lanes are a pleasure to stroll, with a charming array of boutiques, cafés, and atmospheric tapas restaurants peppering the area.
The Plaza de la Constitución, nestled in the heart of the Old Town, serves as a bustling epicentre of activity. It is an excellent starting point for visitors eager to delve into the historical core of Málaga.
Not far from Plaza de la Constitución stands the Iglesia de San Juan Bautista. This church, established by the Catholic Monarchs following the Reconquest of the city in the 15th century, is a fascinating fusion of Gothic and Mudéjar architectural styles. Its interior is adorned with Baroque decor from the 18th century, lending a unique charm to this historic structure.
Gibralfaro Castle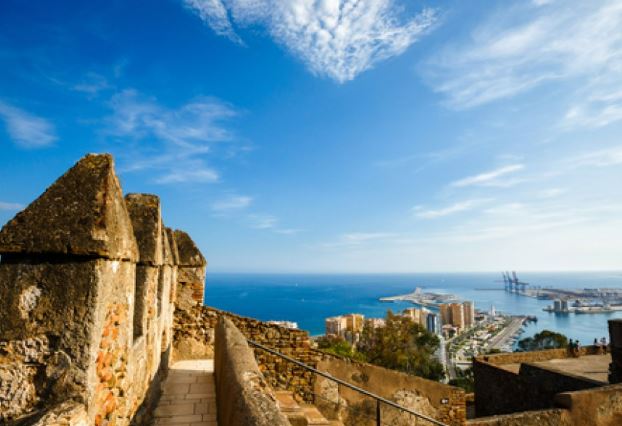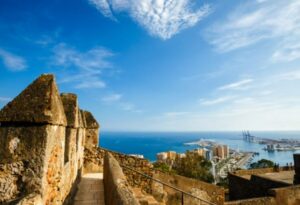 Perched atop the Mount Gibralfaro summit, overlooking the Alcazaba, stands the formidable Gibralfaro Castle. This medieval Moorish fortress was constructed in the 10th century on the site of a Phoenician lighthouse, with its name originating from "gebel-faro" – Arabic and Greek words meaning "rock of the lighthouse".
The fortress saw extensive expansions in the early 14th century under the Sultan of Granada, Yusef the First, but its fame primarily comes from the three-month siege it withstood at the hands of the Catholic Monarchs, Ferdinand II of Aragon and Isabella I of Castile. After the Christian Reconquest, King Ferdinand commemorated the castle's resilience by making it the emblem on Málaga's flag and that of the province.
While much of the fortress has succumbed to time, what remains offers intriguing historical insights. The Interpretation Centre houses informative exhibits that elucidate its past. The most prominent remnants are the colossal ancient ramparts that tower over the village centre surrounding woodland. Within these defensive walls, visitors can see remnants of buildings and courtyards characteristic of Islamic architecture.
Walking around the well-preserved ramparts provides a scenic exploration of the castle's grounds and allows for stunning views of Málaga Harbour. The breathtaking coastal panoramas, along with views of the bullring and the Centre Pompidou Málaga, are unforgettable.
For the adventurous, a paved walking trail leads up to the castle. However, be warned that the ascent is steep and challenging. For a less strenuous alternative, city bus #35 offers rides to the summit, allowing visitors to walk downhill.
Positioned near the castle and Alcazaba on Mount Gibralfaro is the luxurious Parador de Málaga Gibralfaro boutique hotel. Nestled amidst a pine forest, this four-star hotel features Moorish-style architecture, comfortable rooms, and a rooftop terrace complete with a swimming pool. Its elegant restaurant serves traditional Andalusian cuisine.
Location: Camino de Gibralfaro, Málaga
Roman Theatre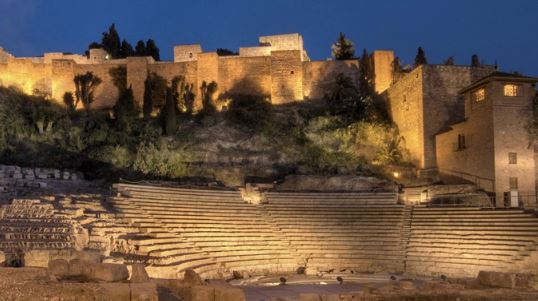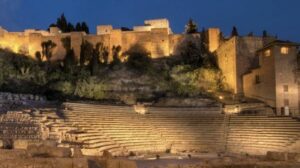 Nestled on the western side of the Gibralfaro Mountain, under the towering walls of the Alcazaba, lies the Roman Theatre. This is a spectacular archaeological site dating back to the era of Emperor Augustus. For those who haven't seen ancient Roman ruins, a visit here is indispensable due to its sheer historical grandeur.
Visitors are invited to take their time to explore this well-preserved site, delving into the stories and secrets it holds. Don't miss descending the stairs and uncovering the area beneath the plaza, which exhibits a variety of fascinating excavations, all informatively labelled in multiple languages.
Uniquely, unlike most historical sites in Spain, entry to the Roman Theatre comes at no cost. The free entrance here is conveniently located near the paid entry point to the Alcazaba. Take a step back into antiquity and immerse yourself in the rich tapestry of history that Málaga has to offer.
Picasso Museum Málaga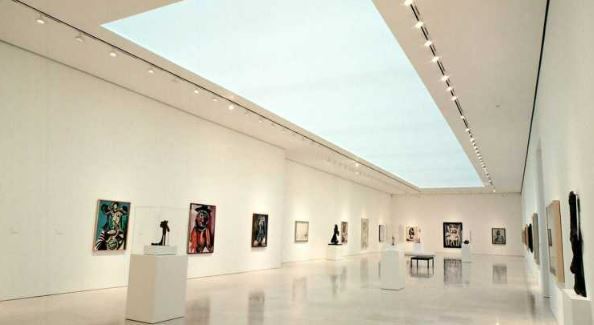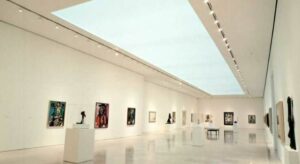 A cherished destination for modern art enthusiasts, this museum stands proudly in the Old Town, exhibiting an impressive collection of works by Málaga's most renowned native son, Picasso. His childhood residence, located at 15 Plaza de la Merced, now houses the Picasso Birthplace Museum (Museo Casa Natal de Picasso).
The Museo Picasso Málaga's collection spans Picasso's entire life and art career, tracing his path from the earliest studies to his groundbreaking artistic advancements. The assortment of artworks, crafted between 1892 and 1972, illuminates the vast array of styles and techniques that Picasso mastered.
Witness Picasso's creativity, versatility, and talent through his reimagining of paintings by European masters and his introduction of new art movements, such as Cubism. The collection accentuates themes like portraitures, still life paintings, landscapes, and nudes.
Key pieces in the collection include "Mother and Child" (1921), "The Acrobat" (1930), "Woman with Raised Arms" (1936), "Still Life with Skull and Three Sea Urchins" (1947), "Jacqueline Seated" (1954), "The Bather" (1971), and "Musketeer with a Sword" (1972).
The museum also features a bookshop specialising in Picasso-related literature and a casual café nestled in a courtyard garden adorned with geraniums and orange trees. Visitors can enjoy breakfast pastries, lunch, coffee, tea, and refreshments either inside or on the shaded outdoor terrace.
As one of Málaga's most visited attractions, it is recommended to book your tickets online in advance and select your entry time to avoid disappointment and delays.
Address: Palacio de Buenavista, 8 Calle San Agustín, Málaga. 
Málaga Port (Puerto de Málaga)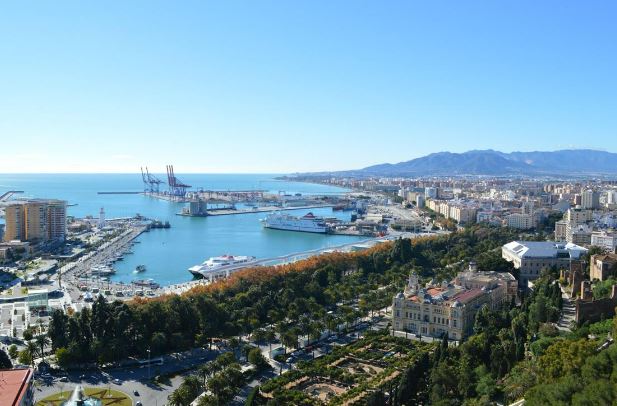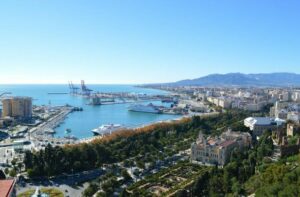 A testament to the success of extensive waterfront redevelopment, the Puerto de Málaga now serves as an attractive landing area for cruise ships. This engaging space is filled with broad walkways, a variety of shops and restaurants, and beautifully restored historical buildings.
Highlights include the Centre Pompidou Málaga and the historic La Farola lighthouse. The lighthouse, originally built in 1816, has undergone several renovations over the years, resulting in its current structure, which dates back to 1939.
The port area is a favoured spot for dining, with an abundance of waterside restaurants to choose from. For tourist information, visitors can head to the office situated at the port's western end.
Museo Carmen Thyssen Málaga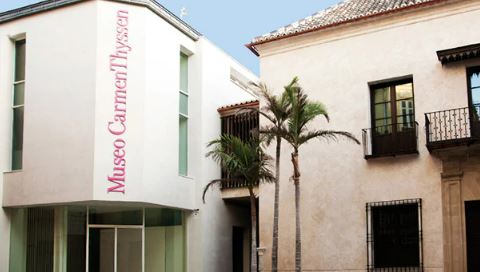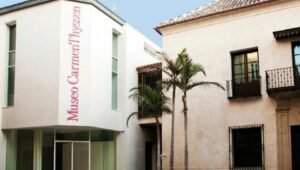 Located in the heart of the Old Town, the Museo Carmen Thyssen Málaga is situated within the majestic Palacio de Villalón, constructed atop the remnants of a 1st-century AD Roman villa. This late 15th to early 16th-century aristocratic mansion showcases intricate Andalusian architectural features from the Renaissance era, including elaborate coffered ceilings and a two-story central courtyard with arcades of marble columns.
The museum is famed for its collection of 19th and 20th-century Spanish paintings, with a specific emphasis on the works of art originating from the Andalusia region. In addition, it houses a display of paintings by European Old Masters from the 13th to the 18th centuries.
Key pieces in the collection encompass 'Santa Marina' by Francisco de Zurbarán, 'Rocas de Jávea y el Bote Blanco (Rocks at Jávea and the White Boat)' by Joaquín Sorolla y Bastida, 'Julia' by Ramón Casas Carbó, 'Vista del Guadalquivir (View of the Guadalquivir River)' by Manuel Barrón y Carrillo, 'La Capilla de los Benavente en Medina de Rioseco' by Genaro Pérez Villaamil, and 'Mujeres en el Jardín (Ladies in the Garden)' by Cecilio Pla y Gallardo.
The Museo Carmen Thyssen Málaga also provides visitor services like a cloakroom, cafeteria, outdoor terrace, and guided tours. The guided tours usually last around one hour, and special-themed small-group tours can be arranged upon request.
Address: Calle Compañía 10, Málaga.
Playa de la Malagueta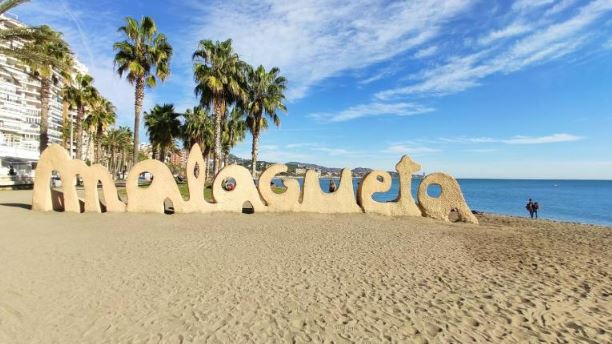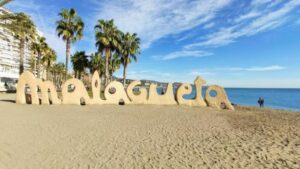 Málaga is renowned for its diverse range of city beaches, the most popular and closest to the historical city centre being Playa de la Malagueta. This attractive urban beach flaunts a broad sandy and pebbly coastline accompanied by a promenade lined with gracefully swaying palm trees.
Playa de la Malagueta comes fully equipped with various amenities such as snack bars, beachfront restaurants, shower facilities, a children's playground, and rental services for sun beds, umbrellas, and water sports equipment. The Real Club Mediterráneo de Málaga yacht club can be found nearby.
The beach has been awarded a Blue Flag designation in recognition of its safe and clean waters, making it an ideal spot for swimming, water sports, and sailing.
Museo Automovilistico & de la Moda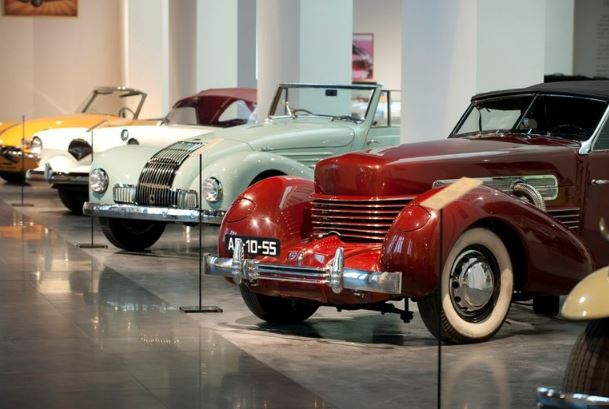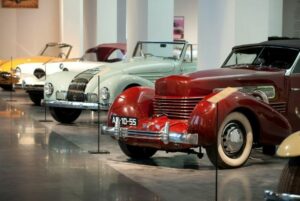 The Automobile and Fashion Museum (Museo Automovilistico & de la Moda) in Málaga, although an unusual combination, brilliantly showcases over 100 classic cars along with more than 300 pieces of high-end fashion.
Visitors are taken on a guided tour through ten different themes, comprehensively explaining the fashion and style trends associated with these classic vehicles. The museum proudly displays an array of famous and exclusive brands including Chanel, Dior, and Hermes, along with Rolls Royce, Jaguar, and Mercedes Benz.
The museum is conveniently located a short walk from the port area, making it an easily accessible destination for both car enthusiasts and fashion connoisseurs.
Mercado de Atarazanas (Market Hall)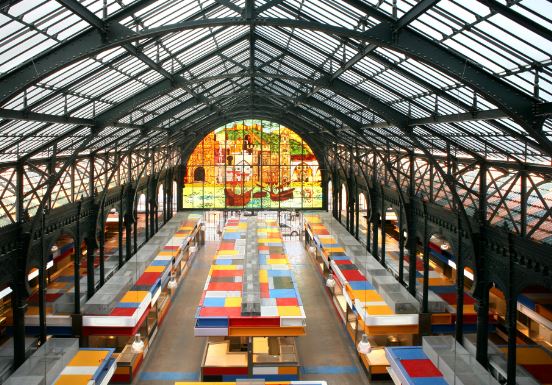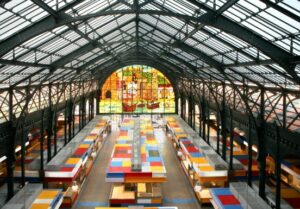 From the Alameda in Málaga, side streets lead north to the impressive Mercado de Atarazanas. The entrance itself is a sight to behold, with its 14th-century horseshoe-shaped Islamic gateway, the only remaining part of the old Moorish shipyard. The vibrant stained-glass window, showcasing historical images of the city, is equally eye-catching.
The market hall was built in the 19th century and underwent a complete renovation in the 1970s, having been closed for many years. Today, this spacious market is bustling with vendors selling fresh fruits, vegetables, fresh fish,, meat, and cheese. The morning, when the locally caught fish arrives, is the most vibrant time to experience the market.
Visitors can also enjoy the market's tapas bars later in the day, sampling local delicacies like pescaíto (fried fish) and other specialities. Inside, the remarkable stained-glass window stands out, depicting the historic landmarks of Málaga.
Only a few blocks away is Calle Marqués de Larios, a shopping haven offering clothing shops, jewellery boutiques, shoe stores, confectionery shops, and cafés.
Address: Mercado de Atarazanas, Calle Atarazanas, Málaga
Museo de Málaga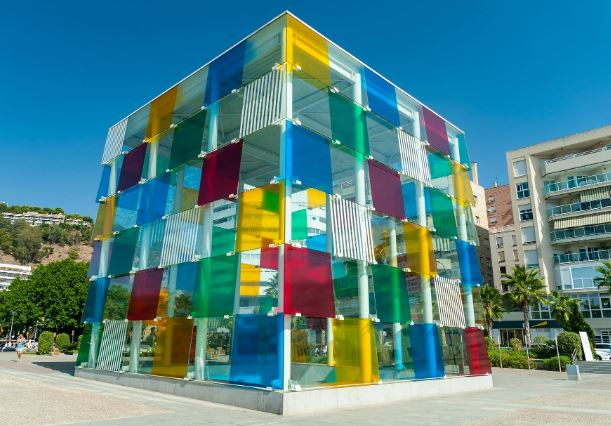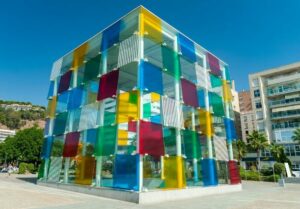 The Museum of Fine Arts boasts an excellent permanent collection of local 19th-century paintings, alongside renowned works by Spanish artists such as Bartolomé Esteban Murillo, Luis de Morales, Francisco de Goya, Diego Velázquez, Francisco de Zurbarán, Alonso Cano, Ramón Casas, Muñoz Degrain, Enrique Jaraba, and Joaquín Sorolla y Bastida. Also displayed are two of Picasso's earliest works: 'Study of Old People' and 'The Old Man with the Blanket'.
In contrast, the Provincial Archaeology Museum showcases a variety of Roman antiquities, a collection of Hispano-Arab pottery, and models of the castle. This combination of fine arts and archaeological pieces provides visitors with a comprehensive look at the region's history and cultural development.
Jardín Botánico-Histórico La Concepción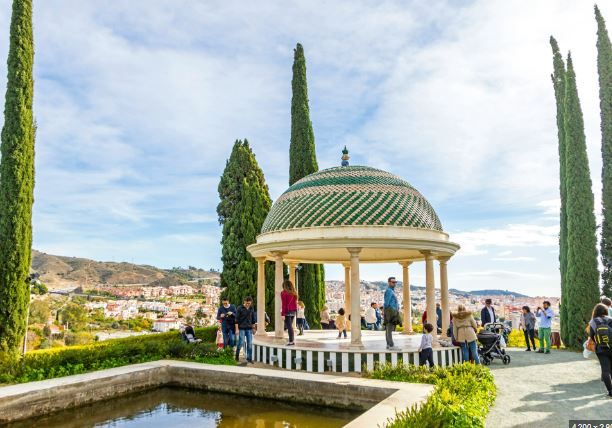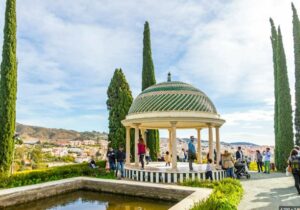 Jardín Botánico-Histórico La Concepción, or La Concepción Historical-Botanical Garden, is an enchanting green space created in the mid-19th century by the Marquis and Marchioness of Loring. The gardens house a vibrant mix of Mediterranean, tropical, and subtropical plants from around the globe, immersing visitors in a verdant oasis teeming with diverse flora.
The centrepiece of these grounds is the Jardín Histórico-Artístico, a three-hectare garden designed in the Romantic style. This garden showcases an array of unusual plant species, tropical plants, and exotic flowers. It also includes architectural features like fountains, waterfalls, and neoclassical elements, creating an idyllic, serene atmosphere.
Encircling the Historical-Artistic Garden is the Jardín Botánico, which covers 23 hectares of various landscapes. This extensive botanical garden has been carefully organized into different thematic sections, including areas dedicated to aquatic plants, primitive plants, orchids, and cacti. Visitors can also enjoy the "Around the World in 80 Trees" path and the "Scenic Stop" route, which provide fascinating and beautiful glimpses into the plant kingdom.
The garden also features a cafeteria nestled in a delightful outdoor setting. Visitors can enjoy a range of food items, including soups, salads, sandwiches, quiches, and cakes. Additionally, there is a gift shop where guests can purchase souvenirs to remember their visit.
Why visits Malaga
Malaga is one of the most beautiful places on earth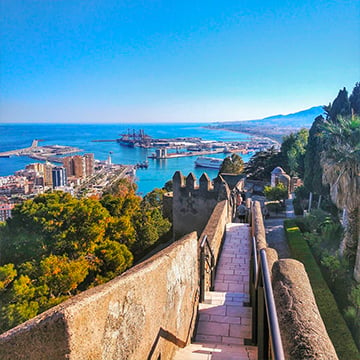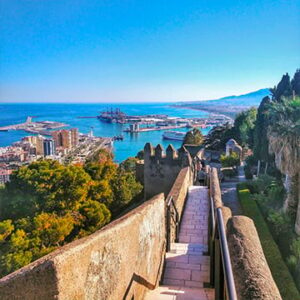 Málaga is a city that beautifully intertwines its vibrant history and culture with the lush beauty of nature. It's a city where ancient castles, Roman ruins, and opulent Renaissance palaces coexist alongside splendid beaches, charming cafes, and world-class museums. The people of Málaga, like most Spaniards, are known for their warmth and hospitality, their deep love for their city, and their zest for life that's infectious.
But beyond the captivating sights and sounds of Málaga, what truly sets it apart is the spirit of its people. Known for their passion, openness, and joie de vivre, the Malagueños welcome visitors with open arms and big hearts. Their rich traditions, lively festivals, and vibrant culinary scene reflect a profound appreciation for life's simple pleasures.
Visiting Málaga offers more than just a day trip out to a beautiful city; it's an invitation to experience the Spanish way of life in its most authentic form. It's a chance to witness the seamless blend of history, art, and culture, to savour the flavours of traditional Andalusian cuisine, and to connect with the warm and friendly people who call this city home.
Málaga is a radiant gem on the Andalusian coast, a city that exudes charm, vibrancy, and warmth. It's a place where every street, every plaza, and every beach tell a story, inviting you to become a part of its rich tapestry. Málaga is not just a destination, but a journey into the heart and soul of Spain.
This article was created a written by the team at Property in Malaga – The #1 Estate Agency in Malaga. You can also find us on Facebook and Instagram