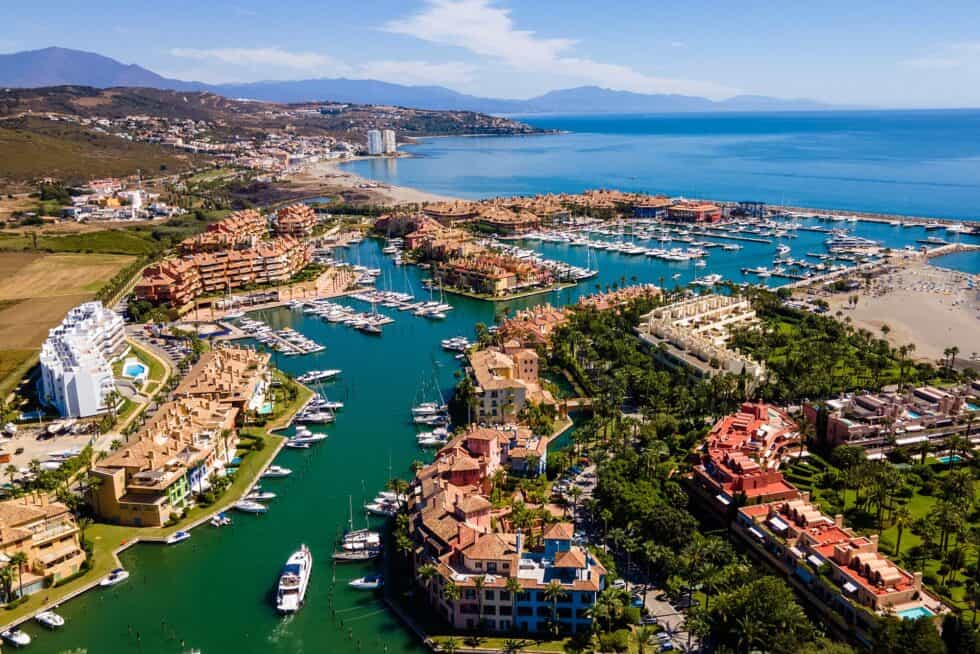 Discover Sotogrande: The Jewel of Costa del Sol
Discover Sotogrande: The Jewel of Costa del Sol – Welcome to Sotogrande, a hidden gem on the Costa del Sol, known for its international polo, world-renowned golf courses, and a laid-back yet luxurious lifestyle. Often referred to as a secret playground for the super-rich, Sotogrande is the perfect destination for those seeking sun, sand, and sophistication.
Nestled between Estepona and Gibraltar on the western end of the Costa del Sol, Sotogrande covers some 2,500 hectares and is the largest privately owned residential development in Andalucia. Despite its close proximity to the Costa del Sol, it is located in the municipality of San Roque in the Cadiz province.
A Lifestyle of Luxury
Sotogrande is famed for its luxurious atmosphere and beautiful marina, attracting both tourists and expats alike. With excellent transport links via Gibraltar or Malaga Airport, it is no surprise that this town has become a go-to destination for those seeking a blend of leisure, nature, and exclusivity.
Gastronomes will delight in the diverse range of culinary experiences, from traditional Spanish dishes to international cuisines. Fresh seafood, sourced directly from the nearby Mediterranean waters, is a highlight, and most restaurants offer beautiful views of the marina or sea.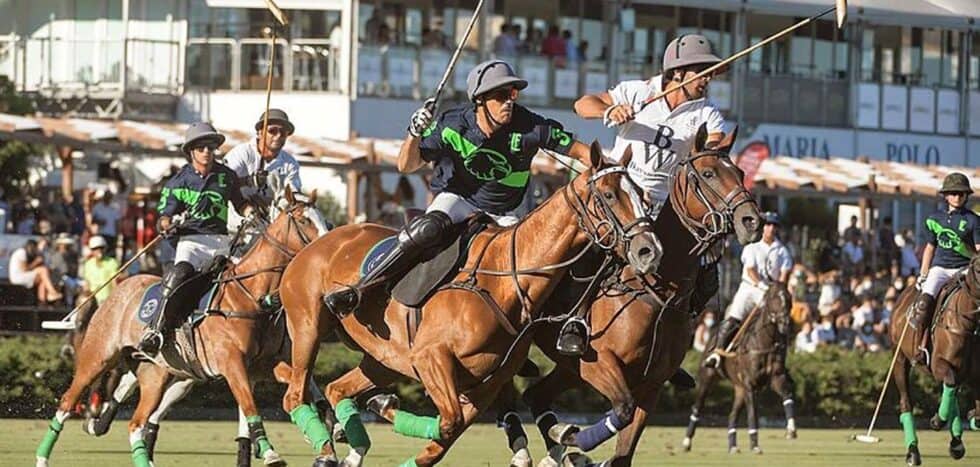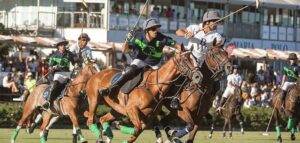 A Rich History and Prestigious Sporting Events
Founded by American businessman Joseph McMicking, Sotogrande was designed to blend Mediterranean charm with modern amenities. The area has a rich history of golf and international polo, attracting visitors annually to its five championship golf courses, including the Valderrama Golf Club, the number 1 rated golf course in Europe.
Moreover, the world-class marina, with over 1000 berths for boats up to 70 meters in length, is a hub for boating and yachting enthusiasts, surrounded by luxury apartments, restaurants, and shops.
A Culinary Paradise
Indulge your taste buds in Sotogrande, where a plethora of culinary delights await. Savour traditional Spanish dishes or international favourites, all prepared with fresh seafood sourced from the nearby Mediterranean waters. Most restaurants boast scenic views of the marina or sea, providing the perfect backdrop for a leisurely meal. For an unforgettable seafood experience, dine at El Trasmallo de Agustino in neighbouring Torreguadiaro. For meat lovers, Cancha II Asador Argentino serves some of the region's finest meat dishes.
A World-Class Marina
The marina of Sotogrande is a world-class facility, accommodating over 1,000 berths for boats up to 70 meters long. It's not just a haven for boating and yachting enthusiasts; the marina is encircled by luxury apartments, eateries, and boutiques, creating a vibrant and glamorous atmosphere. Spend a delightful afternoon admiring the yachts, window shopping, and sipping cocktails as the sun dips below the Mediterranean horizon. Don't miss the annual Sotogrande Grand Prix, a thrilling powerboat race that draws spectators from all corners of the globe.

A Golfer's Paradise
For golf aficionados, Sotogrande is the ultimate destination. Home to Europe's top-rated golf course, Valderrama Golf Club, which has hosted several major tournaments, including the 1997 Ryder Cup. Other prestigious courses in the area include Real Club de Golf Sotogrande, La Reserva Golf Club, and Almenara Golf Club. With its challenging holes, pristine greens, sea views, and surrounding forests, Sotogrande promises a golfing experience like no other. – See our Golfing Properties
Experience Sotogrande
Whether you're seeking tranquillity on the golden sands of Playa Sotogrande, are eager to try water sports in Torreguadiaro, or are keen to explore the nearby natural parks, Sotogrande offers something for everyone. Enjoy sunbathing, swimming, and beach games, or explore the Alcorconcales Natural Park's cork forest, home to over 200 species of birds and mammals, including the Iberian Lynx and Spanish Ibex.
Buying Property in Sotogrande: What You Need to Know
Property for sale in Sotogrande: While Sotogrande is synonymous with luxury and relaxation, it is essential to approach the property buying process with due diligence and care. Here at Property in Malaga, we encourage prospective buyers to be aware of potential risks and to seek professional guidance throughout the transaction.
Unregistered or Illegally Constructed Properties: Some properties may be unregistered or constructed without proper planning permission. It is crucial to have good legal representation to make inquiries and uncover any relevant information before the purchase.
Off-Plan Properties: Purchasing a property "off-plan," before the developer has finished building it, has its risks. While there are better legal protections in place today, it is still advisable to approach such transactions with caution and the guidance of a qualified lawyer.
Pressure to Make a "Reserve" Payment: Some buyers may experience pressure to make a "reserve" payment to take a property off the market. It is important to thoroughly vet the property and the seller before making any non-refundable deposits. – Also see property for rent in Sotogrande

Start Your Journey with Property in Malaga
Sotogrande offers a unique blend of natural beauty, leisure activities, and a luxurious lifestyle. While the process of buying a property in Sotogrande, or elsewhere in Spain, is not entirely risk-free, being informed and cautious can help you make a sound investment.
At Property in Malaga, we are committed to helping you find your dream home in Sotogrande. Our listings include properties from multiple respected estate agents in the Sotogrande area, ensuring you have access to a wide range of options and can make a genuinely risk-free property acquisition.
Begin your search today by browsing the latest properties advertised for sale on our website, and take the first step towards a life of luxury and relaxation in Sotogrande.
Frequently Asked Questions about Sotogrande
Who Owns Sotogrande?
The concept of Sotogrande was conceived by the American entrepreneur, Joseph McMicking, in 1962. Inspired by the idyllic coastal communities of Florida, particularly Palm Beach, he acquired five farms to create a luxurious coastal resort community. Since 1999, it was owned by the NH Hotels chain, but in 2014, the ownership changed hands to Orion Capital Managers.
Today, Sotogrande is one of the most luxurious residential areas in Andalusia, attracting a cosmopolitan crowd of residents and tourists alike. Despite its change of ownership over the years, the area has maintained its reputation for exclusivity and high-end amenities, making it a sought-after destination for those looking for a luxurious lifestyle on the Costa del Sol.
Where in Spain is Sotogrande?
Sotogrande is located on the southern coast of Spain, in the region known as the Costa del Sol, or the Sunshine Coast. It is situated in the province of Cadiz, which is part of the autonomous community of Andalusia.
Nestled between Estepona and Gibraltar, Sotogrande is part of the municipality of San Roque. Despite its proximity to the Costa del Sol, it is technically located in the province of Cadiz, making it a unique destination that offers the best of both regions. With its luxurious atmosphere, beautiful marina, and convenient transport links, Sotogrande is a popular destination for tourists and expats looking for sun, sand, and sophistication.
How Far from Marbella is Sotogrande?
Sotogrande is approximately a 40-minute drive from the centre of Marbella. The two areas are about 58 km apart, but they are well connected via the AP-7 motorway, which is easily accessible from Sotogrande.
In addition to its proximity to Marbella, Sotogrande is also conveniently located near other popular destinations on the Costa del Sol. It is just a 20-minute drive to Gibraltar and Estepona, making it an ideal base for exploring the region. Whether you are looking to enjoy the glamorous nightlife of Marbella, visit the historic sites of Gibraltar, or relax on the beaches of Estepona, Sotogrande offers easy access to it all.
What are the Nearest Airports to Sotogrande?
The nearest airport to Sotogrande is Gibraltar Airport, which is just a 20-minute drive away and offers regular flights to the UK. However, many people prefer to travel to Sotogrande via Malaga Airport, which is just over an hour's drive away and offers a wider range of international flights.
Malaga Airport is one of the busiest airports in Spain, serving over 20 million passengers each year. It offers flights to over 120 destinations worldwide, making it a convenient option for travellers coming from all over the world. Whether you are flying in from the UK, Europe, or further afield, Malaga Airport offers a range of flight options and convenient transport links to Sotogrande.
Is Sotogrande a Good Place to Live?
Absolutely, Sotogrande is considered one of the best places to live in not only Spain but the whole of Europe. With 320 days of sunshine per year, beautiful beaches, fine restaurants, stunning beach clubs, world-class golf and polo venues, and a top-quality international school, Sotogrande offers a high quality of life that is hard to beat.
Moreover, Sotogrande has a strong sense of community and offers a range of amenities and services that make it a comfortable and convenient place to live. From its well-maintained roads and infrastructure to its security services and community events, Sotogrande is designed to provide a safe and enjoyable living environment for its residents. Whether you are looking for a place to raise a family, retire, or simply enjoy the good life, Sotogrande is an excellent choice.