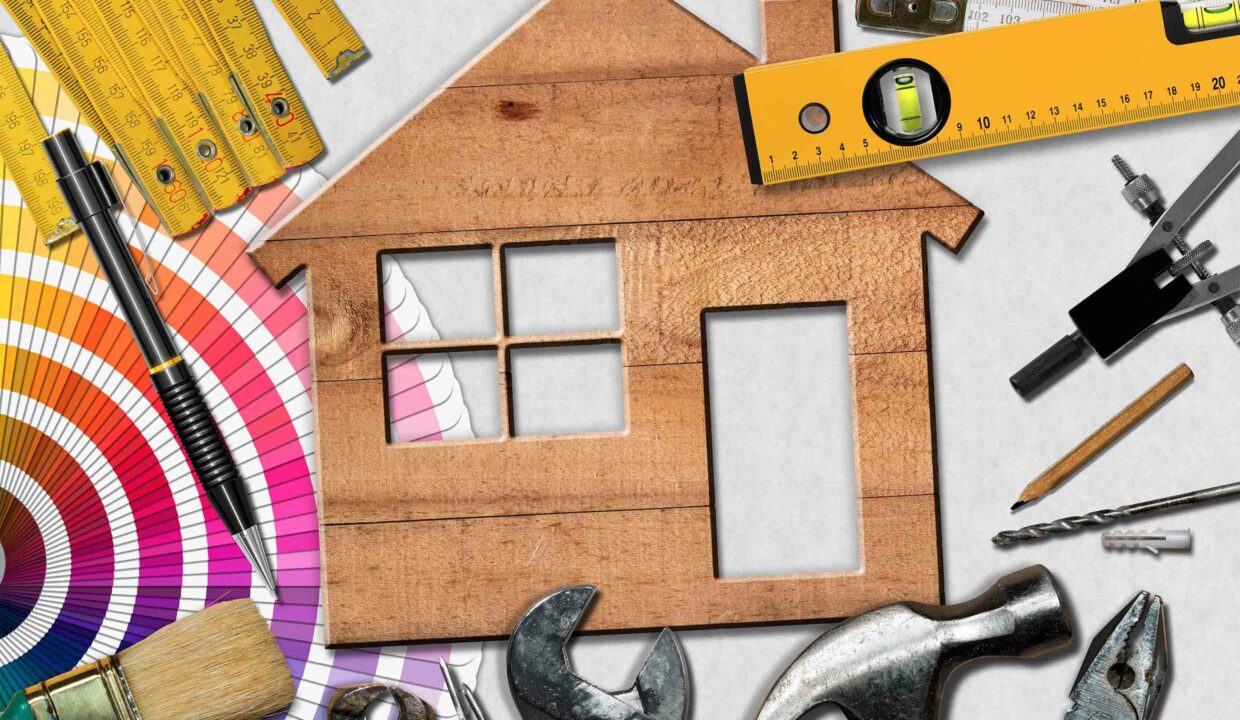 Guide to Adding Value to Your Property
The Ultimate Guide to Adding Value to Your Property
When it comes to adding value to your home, it's essential to make smart choices that enhance its appeal without breaking the bank. Whether you're planning to sell your property or simply want to create a more comfortable living space, strategic improvements can significantly increase its value.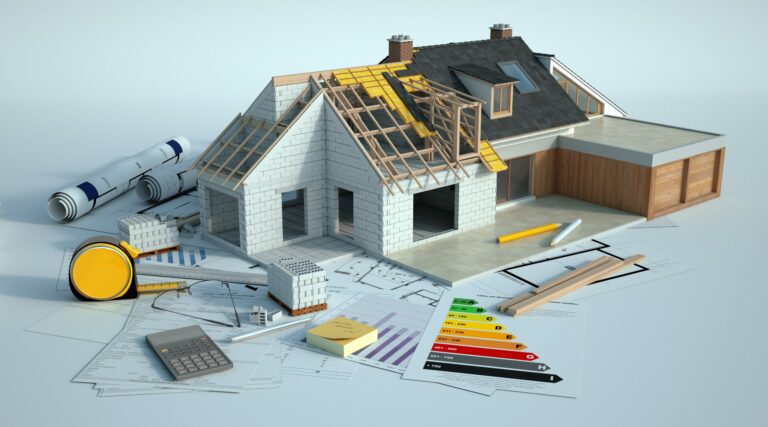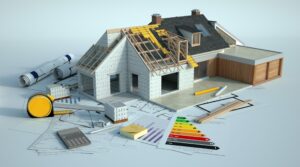 In the first impressions of this ultimate guide, we will explore a range of projects that can boost your property's worth, as identified by experts from the Federation of Master Builders (FMB) and the Guild of Property Professionals.
From renovating the kitchen and dining room to installing energy-efficient features, let's dive into the key ways you can add value to your home.
Modernise The Kitchen
Transform your kitchen into a sleek and stylish culinary haven – Upgrade Your Kitchen: The kitchen is often considered the heart of the home, and upgrading it can provide an excellent return on investment. A modern, well-designed kitchen is highly appealing to potential buyers and can significantly increase your home's value. Upgrading your kitchen can be as simple as giving your cabinets a fresh coat of paint or as involved as a complete remodel with new appliances and layout.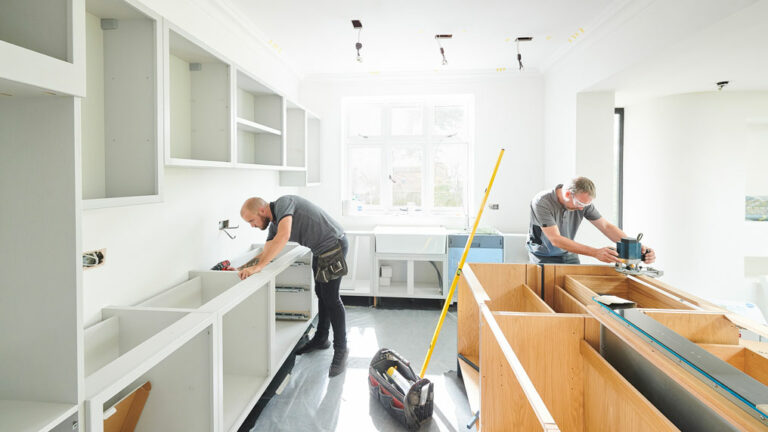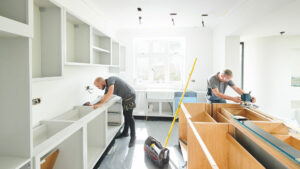 Property experts often recommend focusing on the kitchen if you can only afford to tackle one room in the house. When planning a kitchen upgrade, it's crucial to consider the value of your home and invest accordingly. For instance, a higher-spec kitchen would be appropriate for a €500,000 home compared to a property worth €100,000.
Additionally, incorporating luxury materials like quarts or marble countertops and modern, energy-efficient appliances can further enhance the appeal and value of your kitchen.
Upgrade The Bathroom
Indulge in the ultimate relaxation and elevate your daily routine – Revamp Your Bathroom: A well-designed and updated bathroom can significantly impact your property's value.
In the past, bathrooms were seen as purely utilitarian spaces, but nowadays, they are expected to provide a luxurious and spa-like experience. Renovating your bathroom doesn't always require a complete overhaul; even small changes can make a big difference.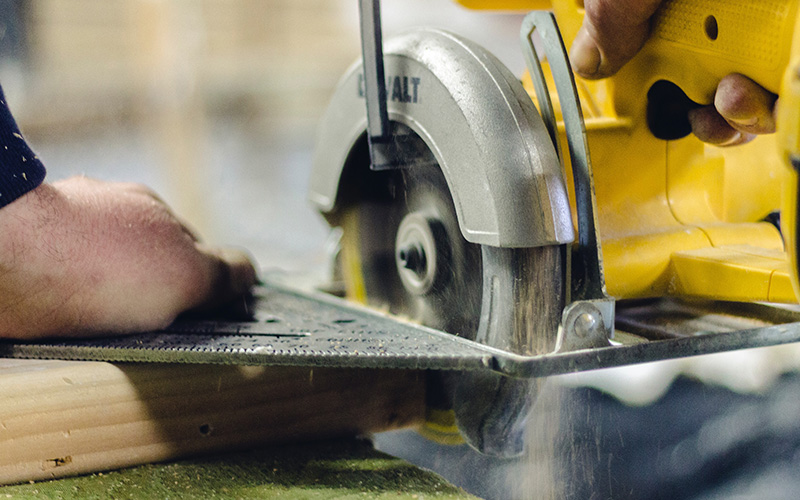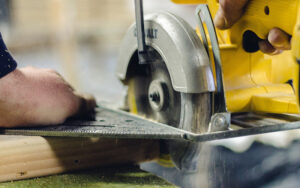 Replacing fixtures, updating tiles, and adding new hardware can give your bathroom a fresh look and boost its value. Consider installing a power shower, as it is highly desirable to potential buyers. Underfloor heating is another popular feature that adds both comfort and value to the whole bathroom suite.
It provides warmth and creates a cosy environment, particularly during colder months. To maximise the appeal of your master bedroom or bathroom, focus on a combination of practicality, easy maintenance, and stylish elements that align with current trends.
Revamp the Flooring
Step into a world of stunning flooring possibilities and revitalize your space – Refresh Your Flooring: The flooring in your home plays a significant role in its overall aesthetic appeal. Outdated or worn-out flooring can negatively impact the look and feel of a room.
Updating your floors can instantly transform the space and add value to your home. One popular option is to bring back the charm of wooden floorboards, especially in older period properties. Restoring and refinishing floorboards can breathe new life into a room and add character.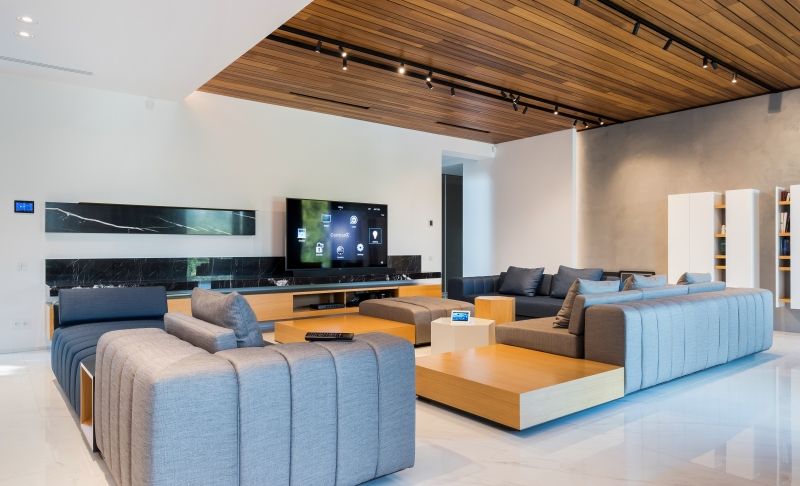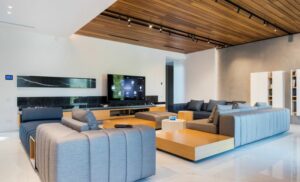 Natural stone flooring, such as limestone, is another excellent choice known for its durability and timeless elegance. It not only adds value but also becomes more beautiful with age. When choosing flooring materials, consider the function of each room.
Durable and easy-to-maintain options like tiles work well in high-traffic areas like reception rooms, while carpets provide a cosy and inviting feel in bedrooms. Updating your flooring is a cost-effective way to update the look and feel of your home, enhancing its overall value.
A Lick of Paint
Ignite your home with a fresh burst of colour – Paint and Decorate: The condition of your walls and the overall decor of your home can greatly impact its perceived value. Damaged walls, outdated colour schemes, and unattractive artex ceilings can make your home appear dated and devalue it.
Giving your rooms a fresh coat of paint and thoughtful decorating touches can make a significant difference in the overall appeal of your home. When it comes to painting, opting for neutral colours is often recommended, as it allows potential buyers to visualise their style and preferences.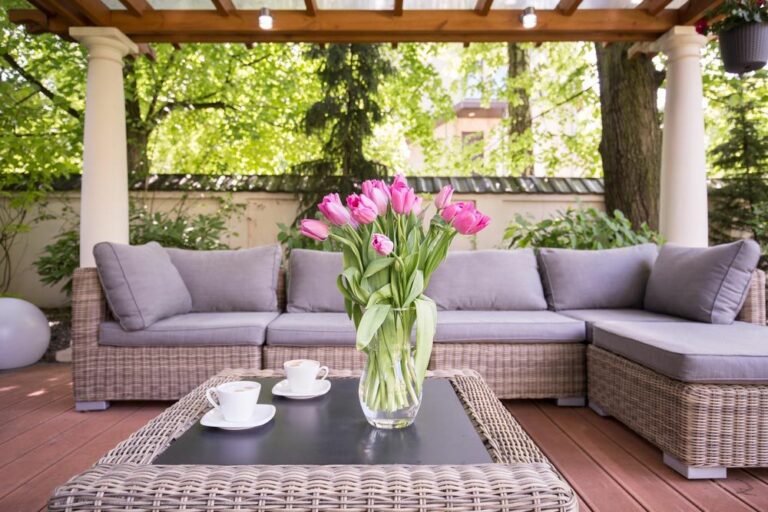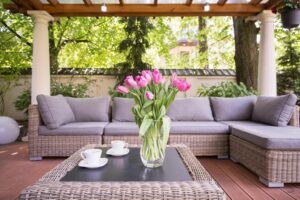 Neutral tones create a blank canvas that can easily adapt to different design styles. However, if you want to create a more specific and modern aesthetic, choosing a particular style and colour palette can also be a successful approach.
Additionally, utilising natural light and reflecting paints and incorporating mirrors can create an illusion of spaciousness, making rooms appear larger than they are. Decluttering and ensuring all rooms are well-furnished and staged appropriately when selling can help potential buyers see the full potential of parking space in your home.
Bath and Shower
Elevate your shower experience with a seamless and stylish addition – Invest in Bath and Shower Areas: Having both a bath and a shower in your property appeals to a wide range of buyers, especially families. It's important to ensure your bath area is well-designed and functional to maximise its value. Consider fully tiling the area or using a properly fixed shower curtain with a quality shower head.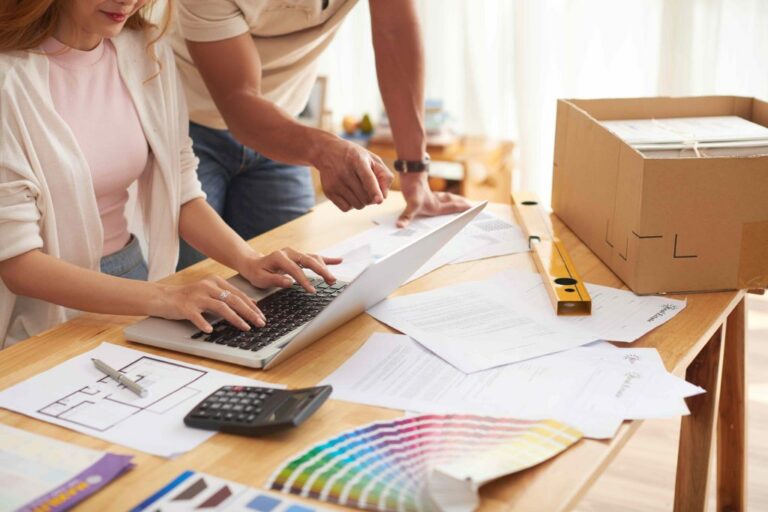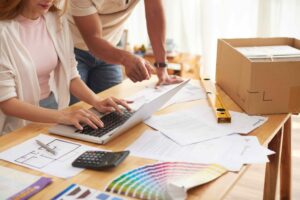 Glass screens around the bath, instead of shower curtains, provide a modern and sleek look, and they are easier to clean. Adding a separate enclosure, if space permits, can further enhance the desirability and value of the downstairs bathroom on your property.
A separate shower enclosure offers convenience and flexibility, allowing multiple family members to use the bathroom simultaneously. Installing glass screens and separate enclosures can give your bathroom a more luxurious feel and contribute to its overall appeal.
Wrap up Warm
Stay cosy and warm all year round with exceptional heating solutions – Upgrade Your Central Heating: Modernising your central heating system is essential for both energy efficiency and attracting potential buyers. Outdated heating systems and boilers can devalue your home and discourage buyers who are looking for energy-efficient solutions.
Upgrading to an energy-efficient boiler or installing a new central heating system can save you money on heating bills in the long run while adding value to your property.
It's important to hire a Gas Safety registered fitter for the installation to ensure compliance with safety regulations.
Adding smart thermostats to your central heating system offers additional benefits. Smart thermostats allow for better control of heating and programming, leading to more energy savings and lower bills.
In period properties, installing period-style radiators, such as cast iron or column radiators, can further enhance the appeal and charm of the space. Also, Biomass Boilers and log burners are in fashion and can add tens of thousands to the property value and look very period.
Space, Space and More Space
Maximize your space and conquer clutter with extra storage solutions – Maximise Storage Space: Effective storage solutions can greatly enhance the functionality and value of your home. Even if you don't have ample space, making the most of every nook and cranny can add significant value. Built-in storage, such as wardrobes and cupboards, eliminates the need for additional furniture and maximises your existing space for utilisation.
Alcoves, for example, can be transformed into functional living or storage space or spaces by installing custom-built cupboards or wardrobes. In smaller properties, creative storage solutions like storage benches in hallways or pull-out drawers under attic eaves can make a big difference.
Wardrobes, in particular, are highly desirable, as new clothes are purchased throughout the year. While bespoke wardrobes can be expensive, there are also affordable options available, including IKEA hacks that offer a beautiful and personalised look.
Utilising under-stair space by installing a small door and creating storage for items like coats, shoes, and cleaning devices can save money and also maximise storage space and add value to your home.
Fix up, look sharp
Restore the beauty and integrity of your property – Fix Structural Defects: Addressing structural defects in your home is crucial to maintaining its value and attracting potential buyers. Structural issues can range from minor problems like cracked lintels to more severe issues like subsidence. These defects can deter buyers and significantly devalue your property.
It's important to resolve structural issues promptly to prevent further damage and mitigate any concerns that potential buyers may have. Damp problems, for example, can lead to mortgage complications, and fixing them is relatively inexpensive compared to the potential devaluation of your home.
Addressing minor damp issues, such as fixing leaky pipes or ensuring the ground level is below the damp-proof course, can make a significant difference in the value and appeal of your property.
Save the planet
Join the movement to save the planet and make a positive – Improve Energy Efficiency: Improving the energy efficiency of your home not only reduces your environmental impact but also increases its value. Prospective buyers consider the energy efficiency of a property when making purchasing decisions.
Several alterations can improve your home's energy efficiency, such as adding insulation, switching to energy-efficient light bulbs, and upgrading your boiler.
One effective way to enhance energy efficiency is by adding extra loft insulation. It's a cost-effective and DIY-friendly project that helps your home retain heat, cuts your energy bills, and improves your Energy Performance Certificate (EPC) rating.
Installing energy-saving light bulbs throughout your home is another simple change that can improve your EPC rating and save you money on your electricity bills. Energy-saving bulbs have a longer lifespan and consume less energy than traditional bulbs. Also look at renewable energy solutions such as Solar Panels, Underfloor heating and Cooling, Heat Pumps and EV Car Charging Points for those lucky enough to own an electric vehicle.
Keep the heat in and the cold out
Upgrade your home with the ultimate in energy efficiency and comfort – Upgrade to Double or Triple Glazing: Replacing outdated single-glazed windows with double or triple glazing offers multiple benefits, including improved energy efficiency, reduced heat loss, and lower heating bills. Most homes in the UK now have double or triple glazing due to its popularity and effectiveness.
The cost of installing double or triple glazing depends on the number and size of windows needed. While triple glazing offers even greater efficiency, it comes at a higher cost compared to double glazing.
When choosing the frame material for your windows, consider options like aluminium frames, which offer strength, security, and a modern look. Sash windows are an excellent choice for period properties, as they add charm, character, and authenticity.
If you're on a tighter budget, vinyl windows are a cost-effective option that still provides energy efficiency and adds value throughout your home.
Adding value to your property requires careful planning, strategic investments, and attention to detail. From upgrading your kitchen and bathroom to enhancing energy efficiency and maximising storage space, these improvements can significantly increase the appeal and market value of your home.
Remember to consider your budget, property type, and target market when deciding which projects to prioritise. By making informed choices and undertaking well-planned improvements, you can create a more comfortable and valuable living space for yourself or attract potential buyers in the competitive property market.
Why use Property In Malaga?
Discover your dream property in the beautiful city of Malaga with our expert guidance and extensive selection of real estate options. As an English estate agency based in Malaga, we specialize in providing exceptional property management and maintenance services, ensuring that your investment is well taken care of.
Whether you're searching for a stunning villa, a modern apartment, or a charming townhouse, we have an impressive portfolio of properties to suit every taste and budget. Our team of experienced professionals is dedicated to assisting you throughout the entire buying or renting process, making it seamless and stress-free.
At Property In Malaga, we understand that investing in property is not just about the physical asset; it's about creating a lifestyle and a home. Our comprehensive knowledge of the local market, combined with our deep understanding of our client's needs, allows us to match you with the perfect property that meets your unique requirements.
Once you've found your ideal property, our property management services ensure that it remains in pristine condition. We offer regular inspections, maintenance, and repairs to keep your investment in top-notch shape. Our reliable and skilled team of professionals are here to handle any property-related issues, giving you peace of mind and freeing up your time to enjoy the beauty of Malaga.
Why choose Property In Malaga?
Extensive Property Selection: Explore a wide range of properties in Malaga, from luxurious waterfront villas to chic city apartments, all carefully curated to suit your preferences.
Personalized Guidance: Our dedicated team will provide expert advice and personalized assistance, ensuring that you make informed decisions throughout the buying, selling, or renting process.
Property Management Excellence: Trust our experienced professionals to manage and maintain your property efficiently, allowing you to enjoy your investment worry-free.
Reliable Property Maintenance Services: From regular inspections to swift repairs, our skilled team ensures that your property remains in optimal condition, preserving its long-term value.
English Estate Agency: As an English-speaking agency based in Malaga, we understand the specific needs and concerns of international clients, making communication smooth and effortless.
Experience the beauty of Malaga with Property In Malaga as your trusted partner. Contact us today to start your journey towards finding the perfect property and enjoying a hassle-free property ownership experience.
Home Improvement FAQs
How much will a home improvement project cost?
The cost of a home improvement project can vary significantly depending on various factors. The scope of the project, materials used, and labour involved all contribute to the overall cost. It's recommended to obtain multiple quotes from reputable contractors to get a clear idea how much value of the cost.
This allows you to compare prices from many buyers, and evaluate what is the most value when included in each quote. Keep in mind that the lowest price may not always be the best option, as quality and expertise are also crucial factors to consider.
A reputable contractor will provide a detailed breakdown of the costs, including materials, labour, and any additional expenses. By obtaining multiple quotes and thoroughly understanding the scope of the project, you can make an informed decision about the financial implications of your desired improvements.
Which home improvement projects have the highest return on investment (ROI)?
When it comes to increasing the value of your home, certain projects tend to have higher returns on investment (ROI). Kitchen and bathroom renovations are consistently seen as high ROI projects. These areas are considered focal points in a home and can greatly influence a buyer's decision. Updating the kitchen with modern fixtures, quality countertops, and energy-efficient appliances can significantly enhance its appeal.
Similarly, renovating the bathroom to create a spa-like experience with stylish fixtures and quality finishes can add value. Adding extra living space, such as a loft conversion or an extension or extra bedroom, also tends to provide a good ROI, as it increases the overall square footage of the property.
Lastly, improving energy efficiency through projects like insulation upgrades, energy-efficient windows, and solar panel installations can attract eco-conscious buyers and potentially offer long-term cost savings.
Should I DIY or hire a professional for home improvements?
Deciding whether to undertake a home improvement project yourself or hire a professional depends on several factors. First, consider your skills and experience in the particular project. Some smaller, straightforward projects like painting or minor repairs may be suitable for DIY.
However, for more complex projects involving structural changes, electrical work, or plumbing, it is generally recommended to hire a professional to ensure quality, safety, and adherence to building regulations and codes. Professionals have the necessary expertise and experience to handle such tasks efficiently and effectively.
Moreover, they often have access to specialised tools and materials that may be required. Hiring a professional not only ensures a better end result but also saves you both time and potential headaches. Remember, even if you choose to DIY certain aspects, it's crucial to consult professionals for guidance and necessary inspections to ensure compliance and safety.
What permits and approvals are needed for home improvement projects?
Many home improvement projects require permits or approvals from local authorities. The specific permits needed vary depending on the scope and nature of the project as well as local regulations. Examples of projects that typically require permits include major renovations, structural modifications, electrical or plumbing work, additions, and certain exterior changes.
It's important to check with your own local council, building department or relevant authorities to determine the specific requirements for your project.
Consulting with a professional contractor or architect can also help navigate the permit process and ensure compliance with all building regulations and codes.
Failing to obtain the necessary permits can result in penalties, legal complications, and difficulties during the selling process. Therefore, it's crucial to research and understand the permit requirements for your home improvement project.
How long will a home improvement project take to complete?
The duration of a home improvement project depends on various factors, including the size, complexity, and specific requirements of the project. While some projects, such as painting a room or replacing fixtures, can be completed within a few days, larger-scale renovations or additions to a new bathroom can take weeks or even months.
It's important to discuss the timeline with your contractor before starting the project to manage expectations and plan accordingly. Factors that can impact the timeline include the availability of materials, the need for specialised tradespeople, and any unexpected issues that may arise during the construction process. A well-defined timeline should be part of your contract with the contractor, outlining key milestones and completion dates.
By planning permission, establishing clear communication with your contractor and being realistic about the renovation project's scope, you can better anticipate the time it will take to complete your home improvement project.
How can I finance my home improvement project?
There are several financing options available for home improvement projects. One common option is a personal loan, which can be obtained from banks, credit unions, or online lenders. Personal loans typically have fixed interest rates and flexible repayment terms.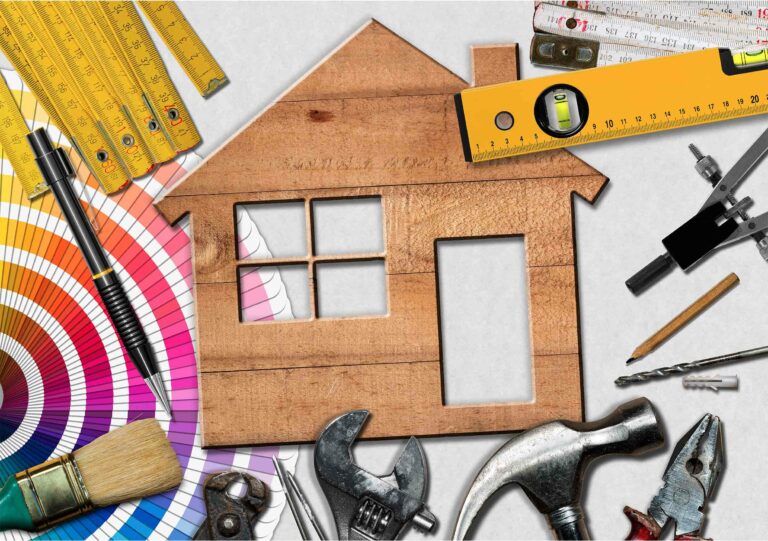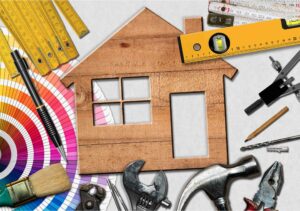 Another option is a home equity loan or line of credit, which allows you to borrow against the equity in your home. These loans often have lower interest rates but require your home as collateral. Additionally, government programs and incentives may be available to support certain types of home improvements, such as energy efficiency upgrades.
It's essential to research and compare different financing options to find the most suitable one for your needs. Consider factors such as interest rates, repayment terms, fees, and eligibility criteria. Consulting with financial advisors or loan specialists can also provide valuable guidance and help you make an informed decision.
Are there any eco-friendly or sustainable home improvement options?
With increasing environmental consciousness, homeowners are increasingly interested in eco-friendly and sustainable home improvement options. There are several ways to incorporate eco-friendly houses and sustainability into your projects.
For instance, you can install energy-efficient appliances and lighting fixtures to reduce energy consumption. Using sustainable building materials, such as bamboo flooring or recycled-content countertops, can also contribute to a greener home. Another popular option is to incorporate renewable energy systems like solar panels, which generate clean electricity and can significantly reduce your reliance on traditional energy sources.
Additionally, improving insulation, sealing air leaks, and implementing water-saving measures are effective ways to enhance energy efficiency and reduce your carbon footprint. When considering eco-friendly options, it's advisable to consult with professionals who specialise in sustainable design and construction to ensure optimal results and compliance with environmental standards.
Are there any home improvement projects I can do to reduce my energy bills?
Reducing energy bills is a common goal for homeowners. Several home improvement projects can help achieve this. One effective approach is to improve insulation throughout your home.
Proper insulation helps regulate indoor temperature, reducing the need for excessive heating or cooling. Upgrading windows to energy-efficient models with double or triple glazing can also minimise heat transfer and improve thermal efficiency.
Installing a programmable thermostat allows you to set temperature schedules that align with your daily routine, optimising energy usage. Furthermore, improving your HVAC system's efficiency through regular maintenance, duct sealing, or upgrading to a more energy-efficient unit can significantly reduce energy consumption.
It's important to conduct an energy audit or consult with professionals to identify specific areas of improvement in your home and determine the most effective strategies for reducing energy bills.
What are some popular trends in home improvements?
Home improvement trends evolve, influenced by changes in design preferences, technological advancements, and lifestyle shifts. Currently, several trends are prevalent in the industry. Open floor plans remain popular, creating a seamless flow between living spaces and promoting a sense of spaciousness.
Integrating smart home technology, such as voice-activated assistants, automated lighting systems, or intelligent security systems, allows homeowners to control various aspects of their homes remotely. The use of eco-friendly materials, such as reclaimed wood, recycled glass countertops, or low VOC (volatile organic compounds) paints, appeals to environmentally conscious individuals.
Creating outdoor living spaces, including decks, patios, and landscaped gardens, has gained prominence, providing additional functional areas for relaxation and entertainment. Multi-functional spaces that serve as home offices, gyms, or flexible living areas reflect the changing needs of homeowners in the digital age. Staying updated with these trends can help you make informed decisions and create spaces that align with current design preferences and lifestyle demands.
How do I choose the right contractor for my home improvement project?
Selecting the right contractor is crucial for the success of your home improvement project. To choose the right contractor, consider the following steps:
Seek recommendations from friends, family, or trusted professionals who have previously worked with contractors in your area.
Research and check online reviews or ratings to gauge the reputation and reliability of potential contractors.
Verify that the contractor is licensed, insured, and bonded, providing protection against liabilities and ensuring compliance with local regulations.
Request detailed quotes from multiple contractors, comparing prices, materials, and project timelines.
Ask for references and contact past clients to inquire about their experience working with the contractor.
Review the contractor's portfolio of previous projects to assess the quality of their work and determine if their style aligns with your vision.
Ensure that the contractor communicates effectively and is responsive to your questions and concerns.
Have a clear and detailed contract in place that outlines project specifications, timelines, payment terms, and any warranties. By following these steps and conducting thorough research, you can increase the likelihood of selecting a reliable and reputable contractor who will deliver a successful home improvement project.