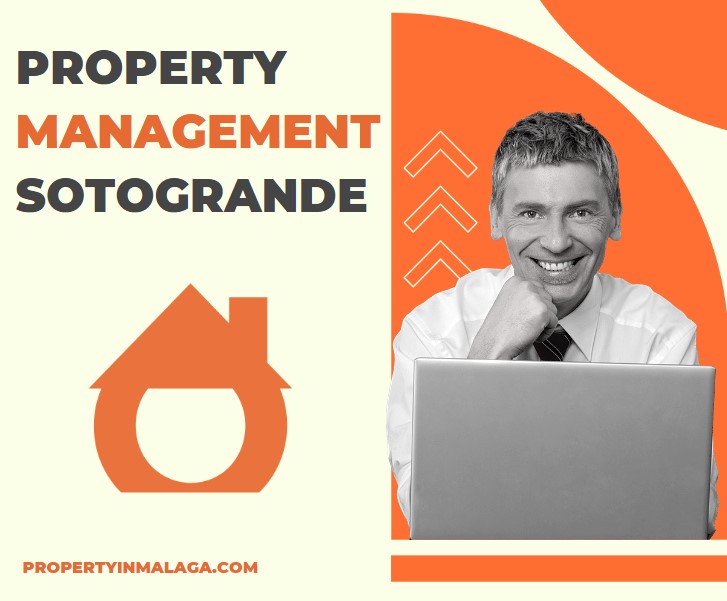 Professional Property Management in Sotogrande
Property Management – Owning a property in the prestigious Sotogrande area is a dream come true for many. Whether it's a vacation home, an investment property, or a place to retire, the allure of this exclusive coastal destination is undeniable. However, managing a property remotely or handling day-to-day tasks can be challenging and time-consuming. That's where professional property management services in Sotogrande come into play. In this article, we'll explore the importance of entrusting your property to experts and how professional management can contribute to your peace of mind, maximise returns, and ensure the long-term success of your investment.
Property Management Services in Sotogrande, Spain
Professionalism, reliability, and efficiency, along with an honest and friendly approach, are the main ingredients for a successful property management company. At Property in Sotogrande, we understand that your property is a valuable asset, and we manage it as if we owned it ourselves. Our comprehensive service ensures that your property is well-maintained and always ready for your tenants, whether it's rented out short-term, long-term, or for holiday lets.
When you entrust your property to us, we follow a set process that includes an initial visit to your property to take professional photographs and create a detailed inventory of its contents.
Holiday Home Rentals in Sotogrande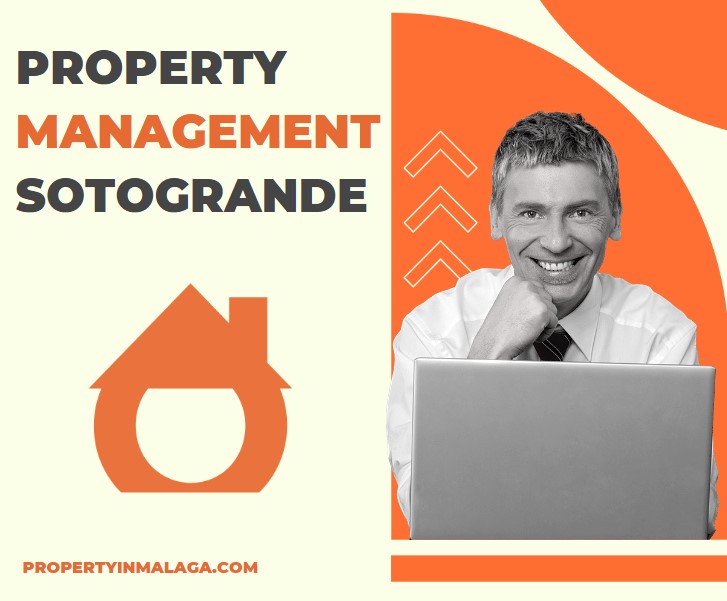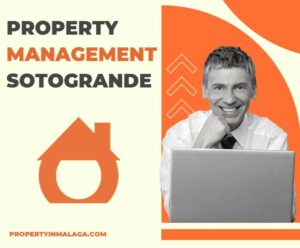 Many property owners in Sotogrande choose to let out their homes to make the most of their investments, and the area is highly sought after for holiday lets. Renting out your holiday home can provide a useful second income while your property would otherwise be empty. For many, a dream lifestyle of having a place in the sun wouldn't be possible without the income from holidaymakers.
Competitive Rental Property Management Service in Sotogrande
At Property in Sotogrande, we offer a competitive, low-cost rental property management service that gives peace of mind to our customers. You can relax, knowing that your property is in good hands while you're away. Our experience and results-driven approach are second to none. Our services include, but are not limited to:
Property Inspections and Maintenance
Property maintenance services – We perform regular inspections of your property and assets to minimise the chance of expensive urgent repairs. Our inspections include security checks on locks, doors, and windows, watering of the terrace, garden, and indoor plants, checking gas, water, and electric supplies, turning them off on departure and back on for arrival, letting taps run to avoid smelly pipes, flushing toilets, regular airing by opening doors and windows, mail forwarding to avoid missing important notifications, and overall checking the property for any damages such as leaks or humidity.
Preventive Maintenance:
Preventive maintenance is an important part of our facilities management approach. Our goal is to establish consistent practices designed to improve the safety and reliability of your property. Preventive maintenance includes building repairs, gardening or landscaping, electrical and appliance inspections (including white goods and air-conditioning), and gas inspections. By conducting preventive maintenance, we save you time and money while extending the life of your home.
Corrective Maintenance:
Corrective maintenance occurs after the failure of an appliance or after an unfortunate event such as a flood or fire. In these situations, we follow a standard procedure that includes assessing the situation, dealing with insurance companies if necessary, arranging quotations for repairs, providing feedback on quotes, instructing trades, and project managing the repair work.
What Does a Property Management Company Do?
A property management company is there to take the stress away from you and ensure the security of your property while you're not using it. You can rely on a property management company for rental and maintenance services. At Property in Sotogrande, we treat your property as if it were our own. We keep it safe, secure, clean, and tidy, ready for the next tenant, and we greet them with a warm welcome on your behalf.
Our services include:
Paperwork for obtaining a short-term holiday rental license and ensuring compliance with legal requirements
Marketing activities and advertising to rent your property
Keyholding and 24/7 emergency call-out services
Managing your rental calendar and organising bookings
Full inventory check
House cleaning and laundry before and after occupancy
House maintenance and emergency contact for tenants
Pool maintenance
Garden maintenance
Regular reporting to keep you informed of problems and damages
Issue management regarding utility bill payments, community fees, local housing tax payments (IBI), garbage collection charges (Basura), etc.
Mail check and collection
Regular house inspections to check security, utilities, humidity, etc., or after incidents such as heavy rain
Cost to Use a Property Management Company
For the marketing and general management of long-term rentals, most companies charge nothing or half of a one-month rent, as they can charge a commission to the renter. For short-term rentals, agencies usually charge 15% to 25% of the rental price, and this commission includes house maintenance. For property maintenance, if you plan to leave your home empty while you are away, there might be a flat fee ranging from €300 to €2,000 annually, depending on the size of the property.
Professional property management in Sotogrande is invaluable for property owners seeking a stress-free and profitable experience. From their local market knowledge to their expertise in tenant management, maintenance, and legal compliance, property management companies play a pivotal role in ensuring the success of your investment. By entrusting your property to professionals, such as Property in Sotogrande, you can enjoy the benefits of ownership without the associated burdens, allowing you to fully embrace the exclusivity and serenity of Sotogrande.
Why Use Property in Malaga's Property Management Services to Manage Your Property in Sotogrande?
Local Expertise: While Property in Malaga is based in Malaga, we have extensive knowledge and experience in managing properties throughout the Costa del Sol, including Sotogrande. Our team understands the unique characteristics of the Sotogrande market, rental demand, and local regulations. With our local expertise, we can provide tailored property management services specifically designed for the Sotogrande area.
Established Network: Over the years, Property in Malaga has built a strong network of trusted contractors, maintenance professionals, and service providers in Sotogrande. When you choose our property management services, you gain access to our network of reliable professionals who can efficiently handle any maintenance or repair needs your property may have. Our established connections ensure prompt and quality service for your property in Sotogrande.
Seamless Transition: If you already use Property in Malaga's property management services for your properties in Malaga or other parts of the Costa del Sol, extending our services to your property in Sotogrande provides a seamless transition. You can continue to benefit from our expertise, efficiency, and dedication to excellent service across all your properties. Our team will ensure a smooth and consistent experience for your property portfolio.
Comprehensive Service Offering: Property in Malaga offers a wide range of property management services that cater to the diverse needs of property owners in Sotogrande. From property inspections and maintenance to marketing and tenant management, we have the expertise to handle every aspect of property management. By entrusting your property in Sotogrande to us, you can enjoy the convenience of a one-stop solution for all your property management needs. – Also see – Property management Marbella
Personalised Approach: At Property in Malaga, we understand that every property is unique, and every property owner has specific goals and preferences. We take a personalised approach to property management, tailoring our services to meet your individual requirements. Whether you want to maximise rental income, ensure meticulous maintenance, or achieve a balance between personal use and rentals, our team will work closely with you to deliver the results you desire for your property in Sotogrande.
Peace of Mind: Managing a property remotely can be stressful, especially if you are not familiar with the local market or regulations. By utilising Property in Malaga's property management services, you can have peace of mind knowing that your property in Sotogrande is in the hands of experienced professionals. We handle all the day-to-day tasks, tenant management, and property maintenance, allowing you to enjoy the benefits of property ownership without the associated worries and stress.
When it comes to managing your property in Sotogrande, Property in Malaga's property management services offer a trusted, reliable, and efficient solution. With our local expertise, comprehensive services, and personalised approach, we are dedicated to ensuring the success and satisfaction of property owners like you.