Explore our property for sale in Mijas. The area of Mijas Pueblo with its average of 320 days of sunshine a year is ever-popular, with holidaymakers and residents. This stretch of coastline has some of Spain's most beautiful beaches, aligned with scented floristry and luscious, green palm trees. – If you're looking for a property in Malaga or in the surrounding areas, we can help. Visit our property portfolio a check out any of the hundreds of properties we have available for sale or rent.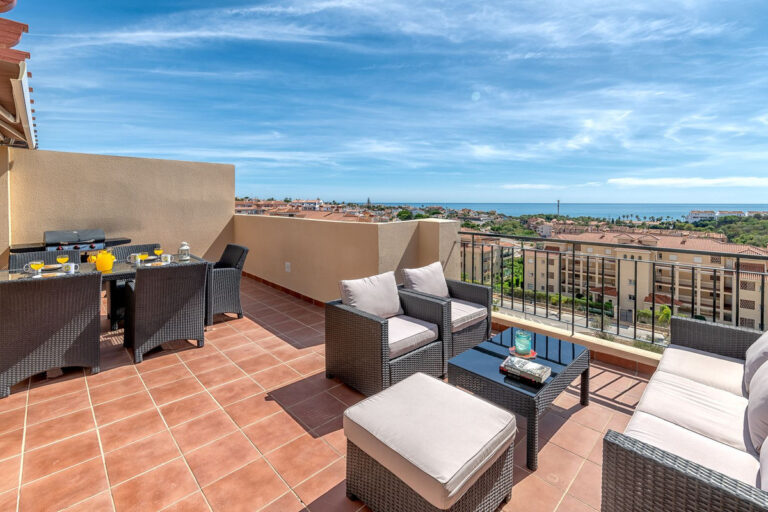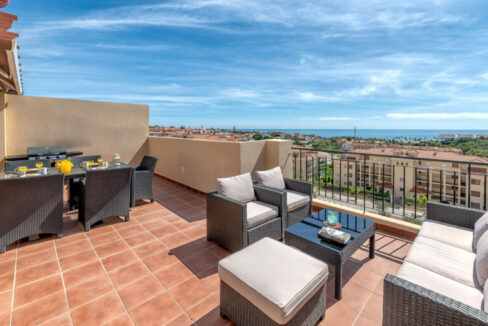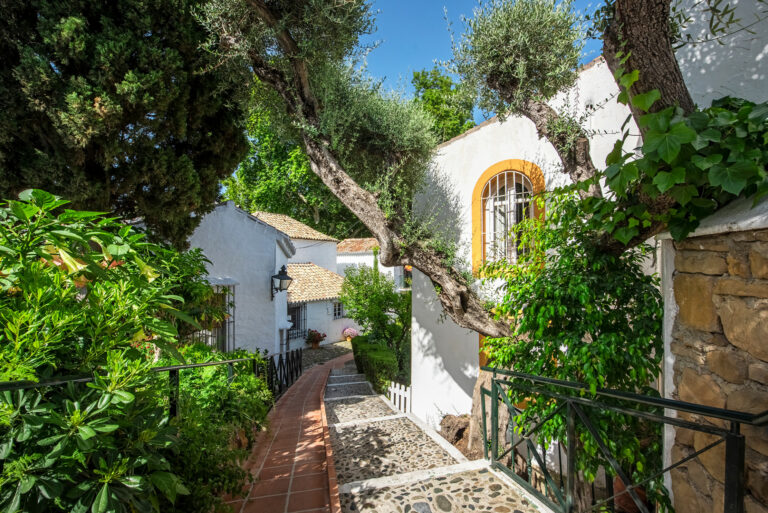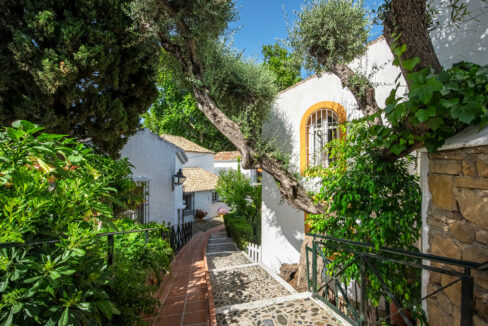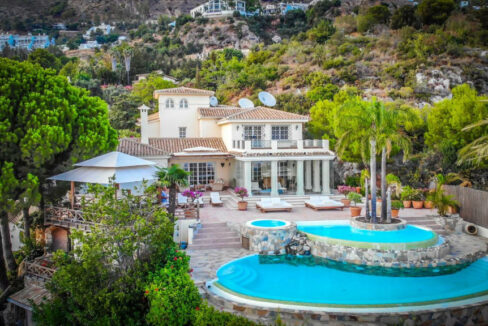 Perfect Weather
With an average of 320 days of sunshine a year, it's really a sun worshipers dream.

Socialising
The expat, community feel that makes socialising easy and making new friends, even easier.

Amazing Food
Try one of the fantastic traditional and modern eateries or Michelin Starred restaurants.

Golf Courses
The Costa del Golf has over 70 courses and is the #1 European destination for golf lovers.
PROPERTY FOR SALE IN MIJAS
Popular locations to buy: Marbella | Benalmadena | Duquesa | Estepona | Fuengirola | Mijas | Sotogrande
Are you looking for a property in Mijas?
We're family-run estate agents who are focused and passionate about finding dream properties for our clients. Are friendly, honest and customer service approach is the reason we're now one of the number one estate agents in Malaga.
We have a fantastic knowledge of Mijas and the properties in the area.
Please explore our website to view all the very latest properties, for sale in Mijas and Mijas Pueblo.  We have a wide selection of apartments, penthouses, villas, and off-plan & newly built properties. With property prices in Mijas starting at around €75,000 and the average price for a property at around €180,000 it is an area for a great investment
Properties for sale in Mijas Pueblo
Mijas Pueblo is one of the beautiful, whitewashed villages in the mountains around the Costa del Sol, Malaga. Mijas Pueblo is located 5 kilometres inland from the beachfront of Fuengirola and it offers amazing views of the mountains and the sea views over the Costa del Sol.
The pueblo offers many floral-lined streets, lined with palm trees, excellent restaurants, fantastic shops, and other amenities within the village. With an average of 320 days of sunshine a year, Mijas Pueblo is a great place to start looking for that dream or investment.
Villas and apartments for sale in Mijas Pueblo
The property market in Mijas and Mijas Pueblo is very stable as its one of the most in-demand areas on the Costa del Sol. But there is always a bargain to be had with a property that needs attention or a property that's a bank repossession. Start your dream property search in Mijas today. We have many properties available from apartments, to townhouses, to fincas and luxury villas.
Bank Repossessions in Mijas Pueblo
Thinking about buying a bank repossession property for sale in Mijas Pueblo? We work very closely with many authorised agencies and banks that repossess properties in Mijas. We have the biggest selection of bank-owned property in Malaga, especially in the most popular areas of Marbella, Mijas Costa, Fuengirola and Benalmadena.
Bank-owned properties sold with us will be checked for unpaid debts and sold free of charges and outstanding utilities. We always suggest and can highly recommend using a Spanish Lawyer. Many banks require your full details before viewing and only accept viewings in person. If a property needs renovation or updating, we will assist you and recommend reputable builders. You are in safe hands; we will guide you through the process.
Cheap Bargain Properties in Mijas
Looking for a Cheap Bargain Property for sale in Mijas?  Have a look at our bargain property listings. There are some great options at amazing prices. We have bargains in Spain, Andalucía and inland Costa del Sol.
Some incredible bargains and explore one of our favourite villages for bargains Cortes de la Frontera a living Spanish village yet to be discovered Surrounded by forests, Mountain ranges, and a river with its busy, train station. From tiny houses to eco farms, rural retreats, and ruins to restore.
Large old houses were ideal for Guesthouses and Dainty properties in need of a little love. Let us know what you're looking for and we will find it for you. Have a look at the properties we have for sale in Mijas and see if you can spot a bargain.
Why Mijas and the Mijas Pueblo?
The 'pueblo' or village in Mijas as it is known just happens to be one of the most famous photographed, traditional "whitewashed" villages in Spain. Nestled high in the mountains above Fuengirola, the village has beautiful panoramic views over the Mediterranean Sea.
Year after year, this picturesque and very typical Spanish village attracts millions of tourists from all over the world.
There is always something going on, and always something fun and interesting to do. Just wandering the streets of Mijas you will see plenty of local shops, and restaurants serving traditional Spanish foods including a large selection of local products.
The beauty of this village is so alluring, and there are several viewpoints and resting places situated throughout the, Pueblo. It's a perfect place for romance as well, and at night the views are even more breathtaking.
Mijas is the largest Municipality on the Costa del Sol Mijas Costa the coastal part of Mijas and it's 15 kilometres of wonderful beaches, stunning mountains and numerous golf courses, One of which is Mijas Golf Course very popular as it boasts two 18-hole courses.
The courses are situated in the valley of Mijas, northwest of Fuengirola, only 20 minutes from Málaga International Airport and Marbella and 4 km from the beautiful sandy beaches of Fuengirola.
Urbanizations near Mijas Pueblo include: 
Valtocado | Pueblo Valtocado | Rosa de Piedras | Rancho de la Luz | La Alqueria | Mijas La Nueva | Huerto de Los Naranjos | Fuente de La Higuera | El Mirador de Mijas | Santa Rosa | Las Lomas de Mijas | Doña Pilar | El Porton de Mijas |  Finca San Antonio | La Casita Colorada | Peña Blanquilla | El Porton | Alcaparra | Arroyo de Las Palmas | Jardines del Tenis | Lew Hoad Tennis Village | Lew Hoad | Vista Verde | Puebla Tranquila | Mijas Heights | Huerta Alta | La Noria |  San Anton | Las Terrazas |Osunillas | Buena Vista.